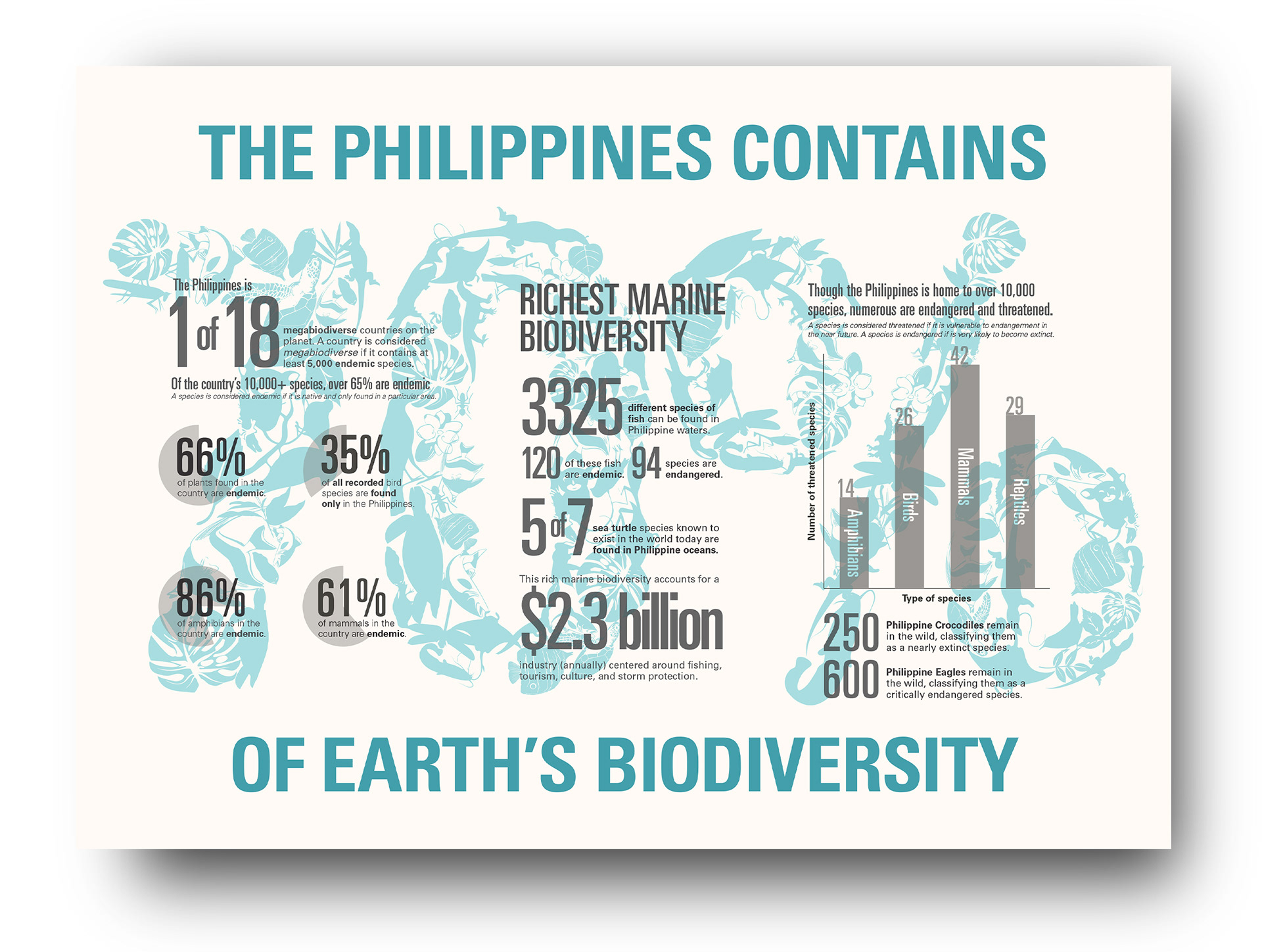 Close-up Photos of the 24 x 36 inch Poster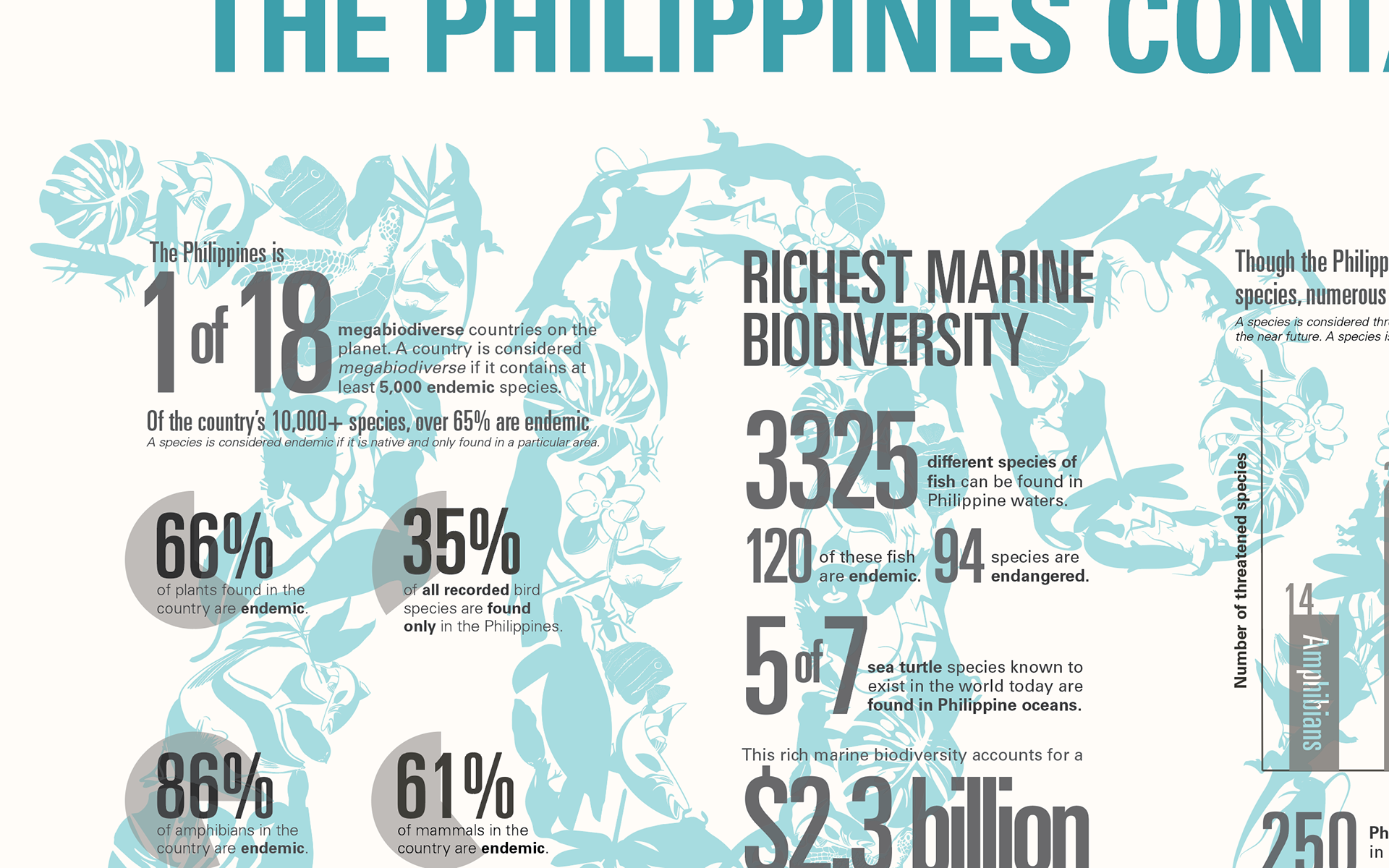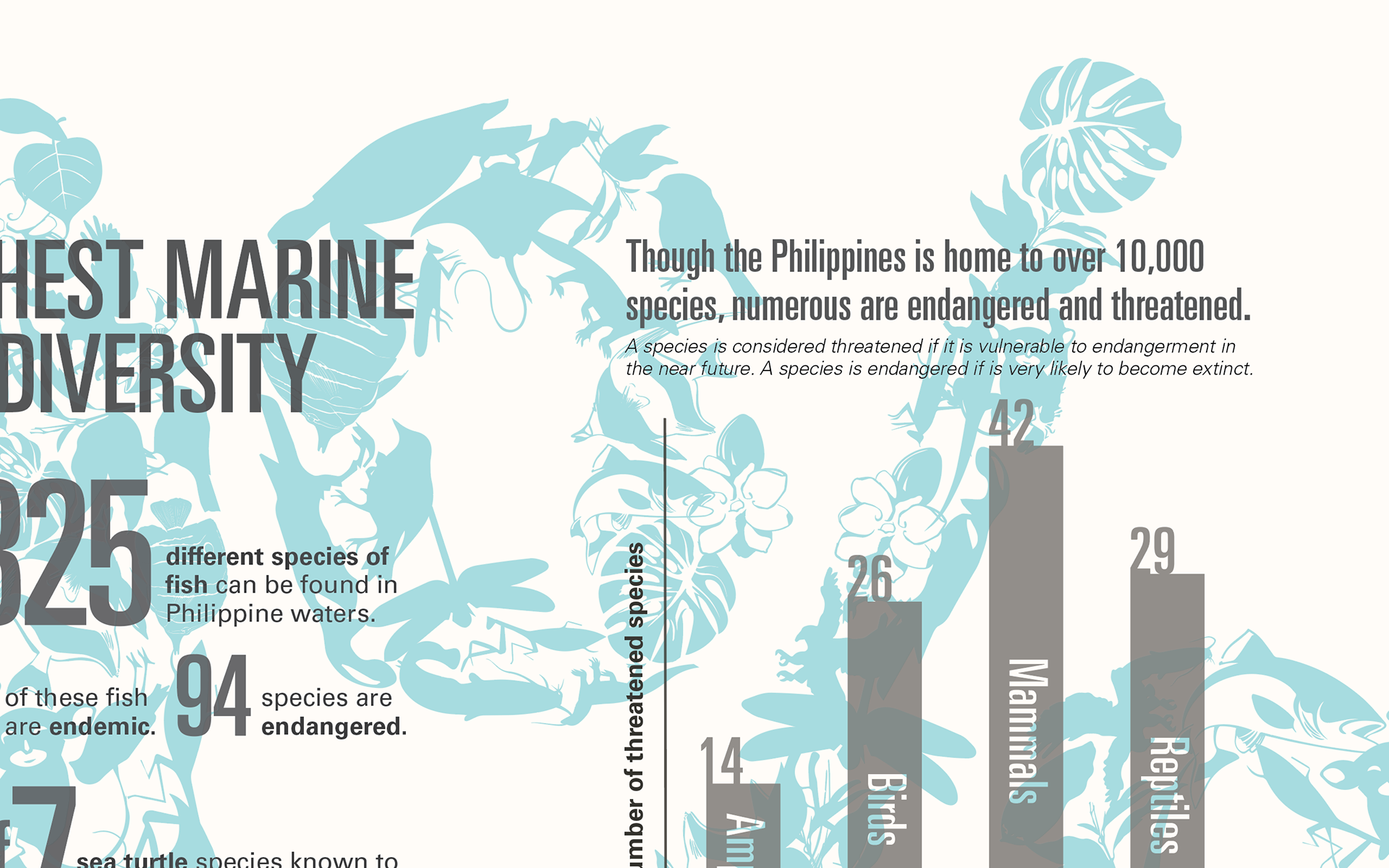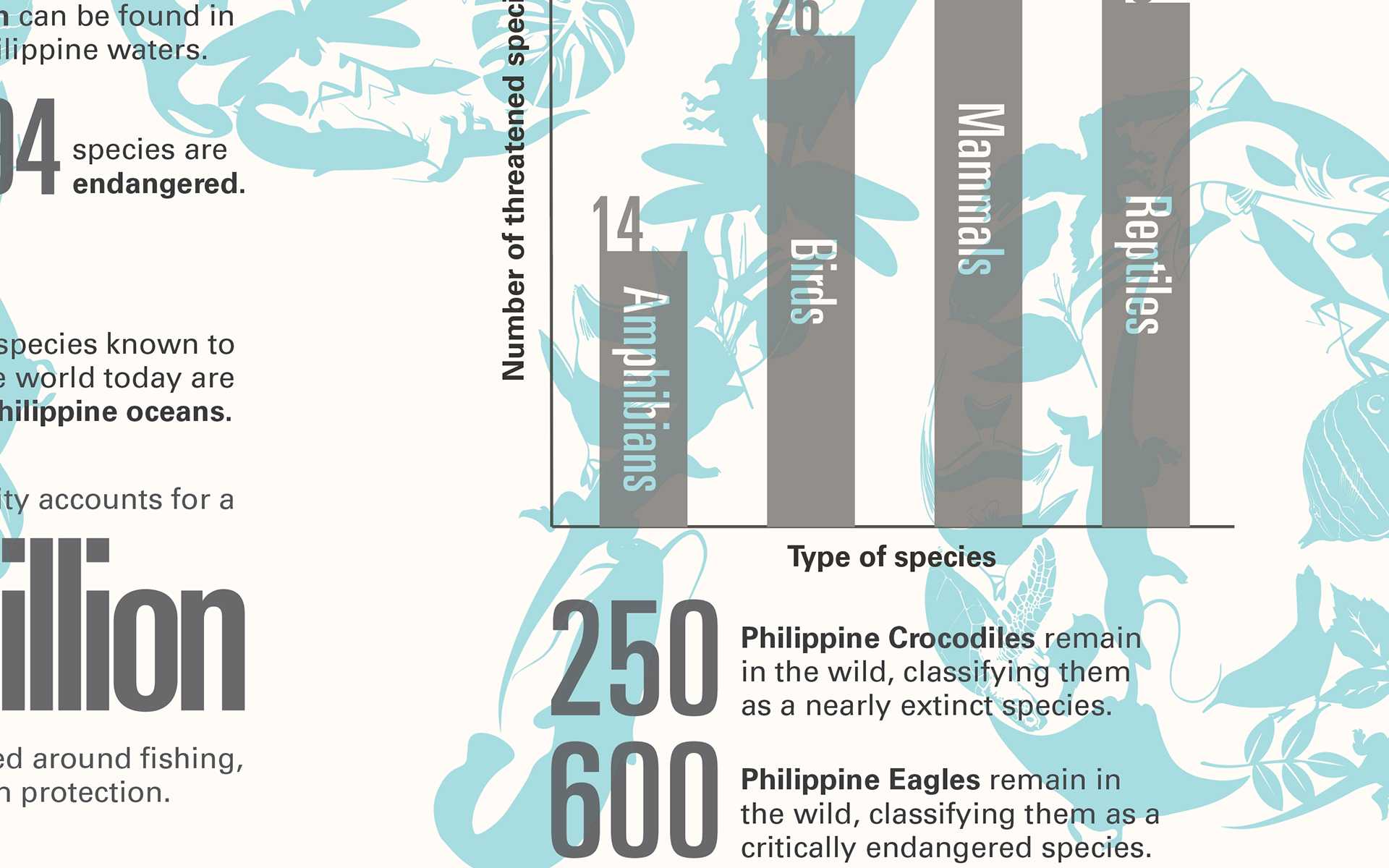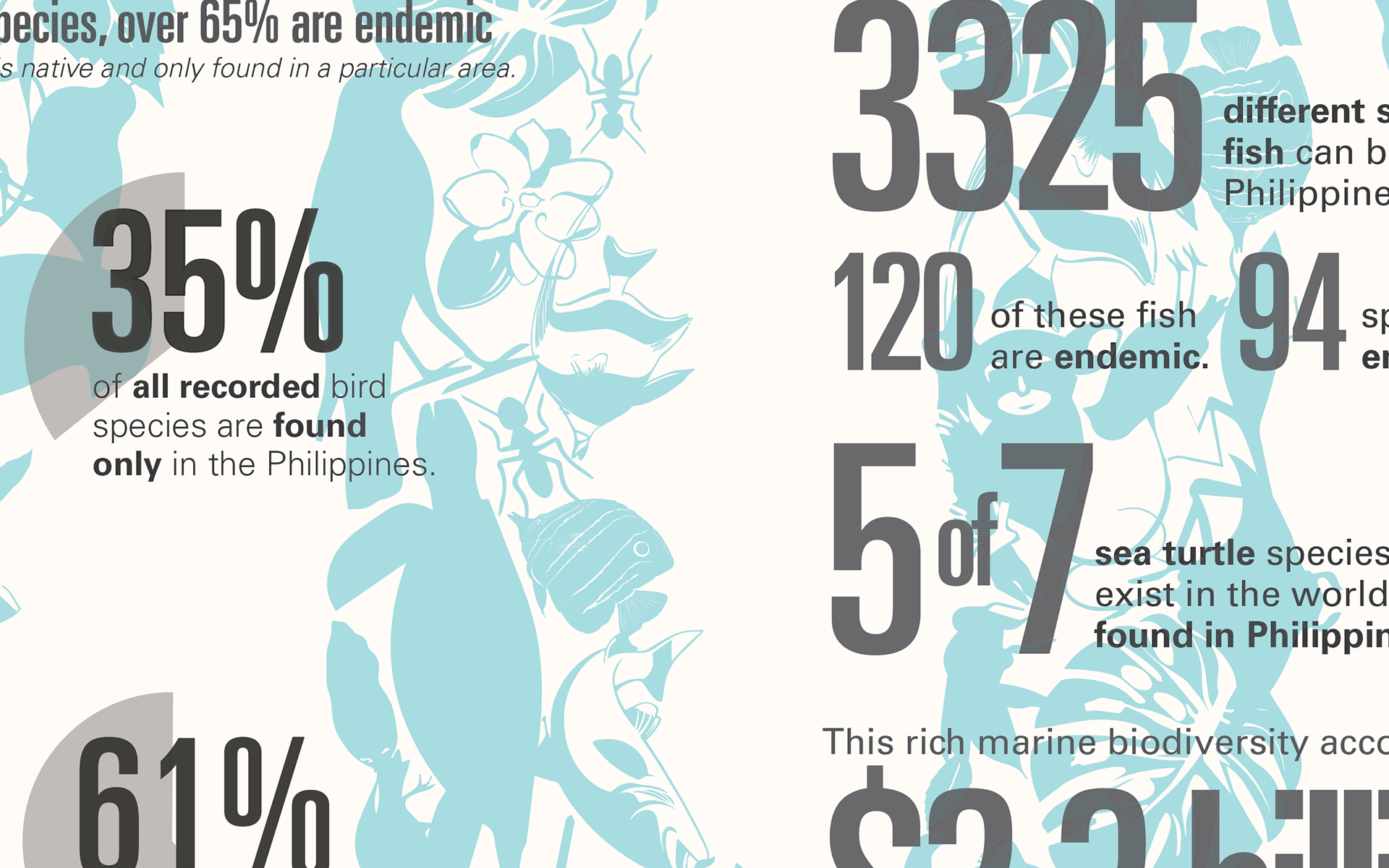 As the poster itself is very large, its goal is to attract the interest of viewers to come closer, and read the more detailed information. The first thing that one would read from a far distance (further than 5 feet away) would be the large typography that reads "The Philippines contains 70% of the Earth's biodiversity." Then, the viewer is prompted to come closer, and read the finer typography with more statistics related to the large headline. 
The typographic "70%" may also work as a stand-alone poster.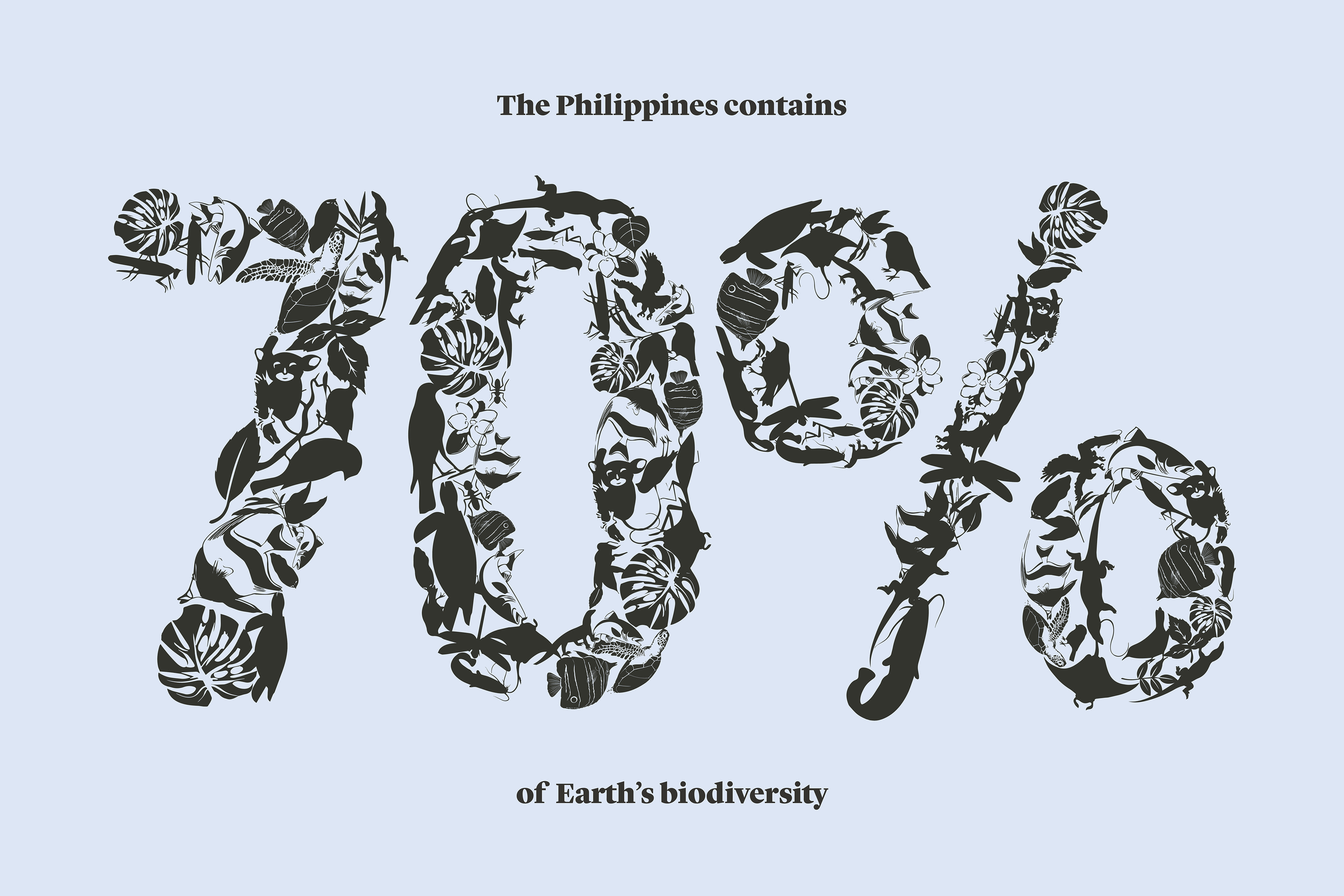 Alternative Color Variations of both posters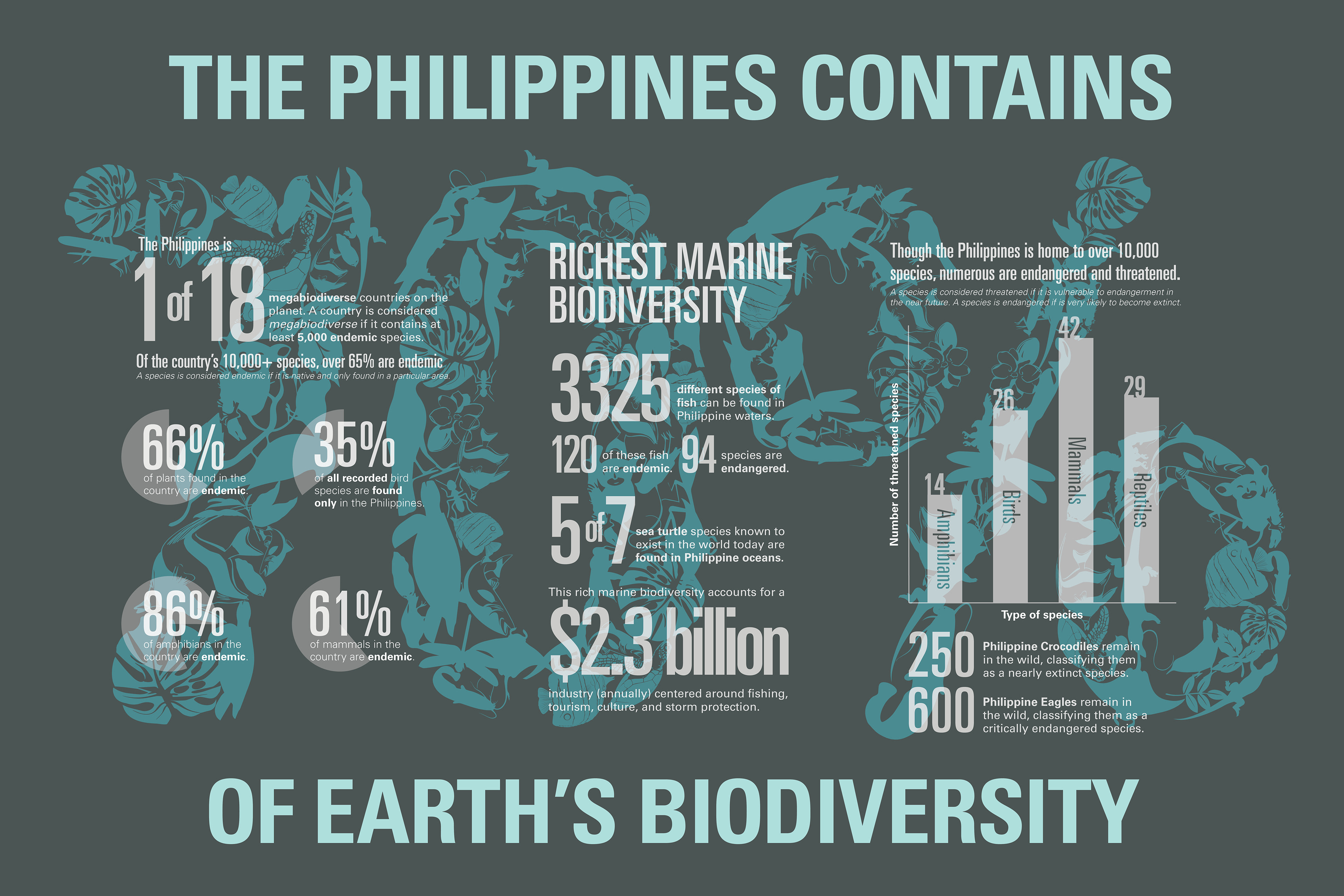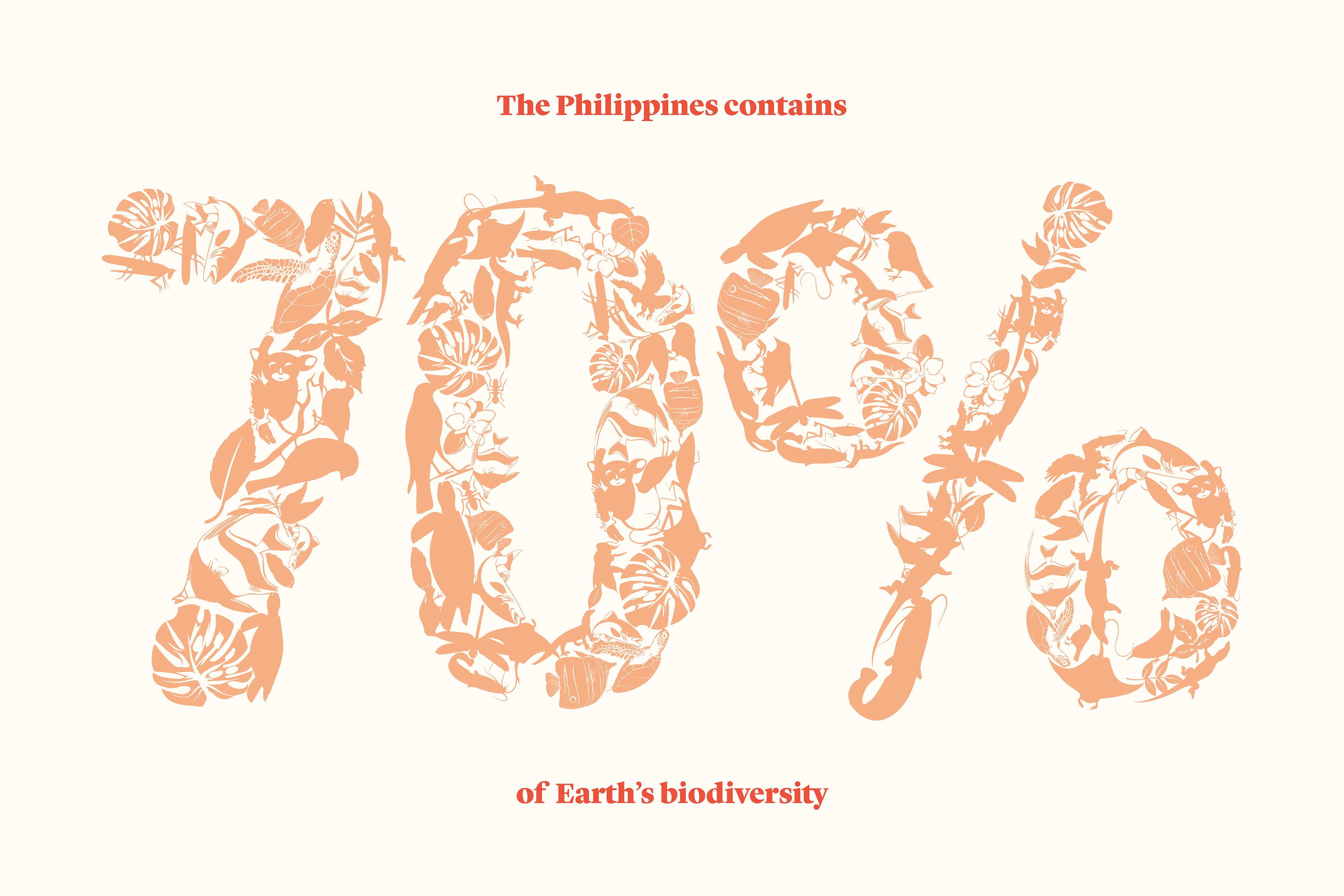 Typefaces: Univers & Lyon
Created for Typography I, Instructed by Ernesto Aparicio