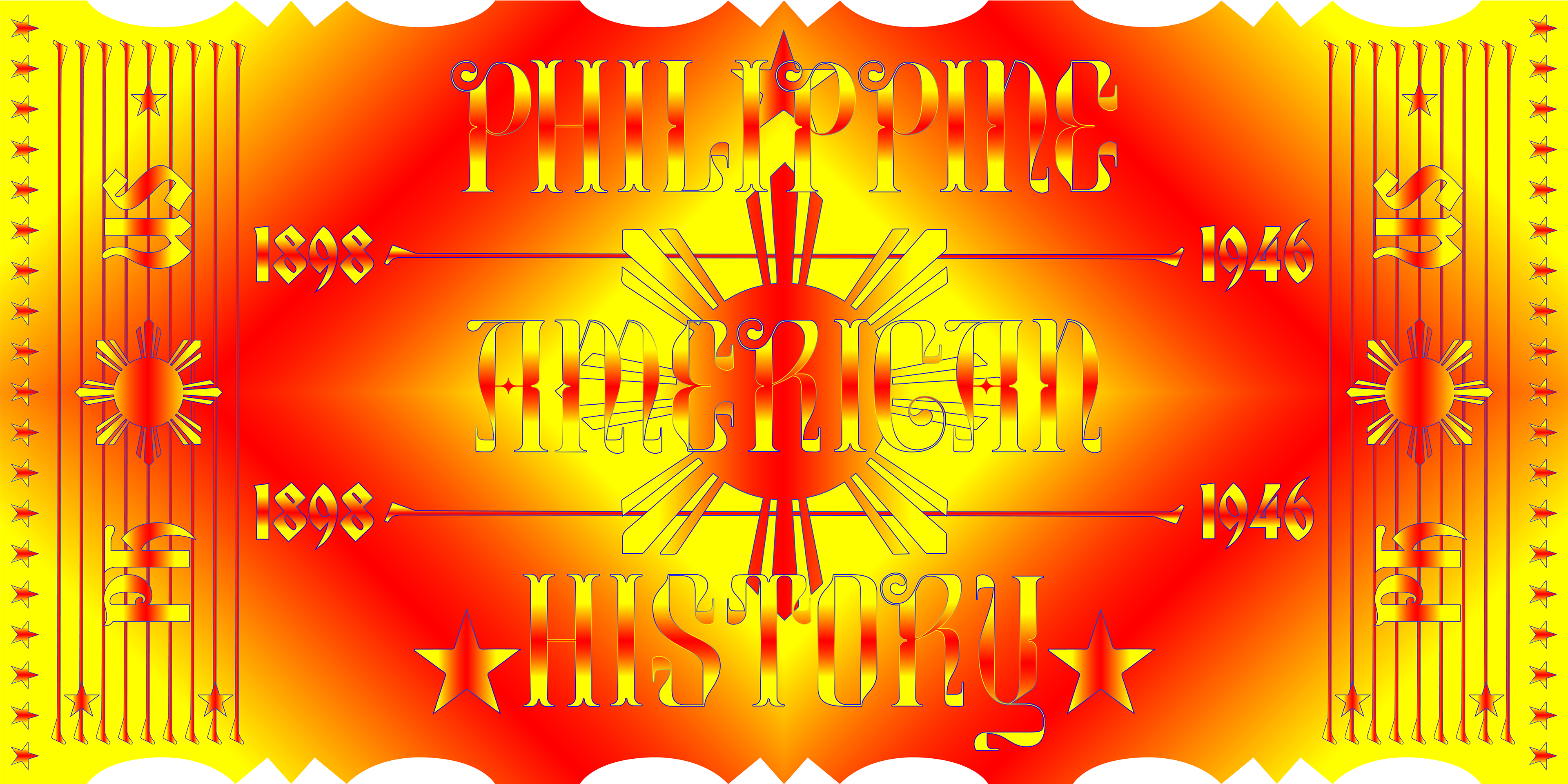 Philippine American History — A Post-Colonial & De-Colonial Visual Identity
This visual system questions & challenges Colonized & Western design vernaculars, and explores a visual language that is in line 
with "decolonized" or "post-colonial" Filipino Design. Filipino design, though not fully studied and documented, comes from the streets — sign painters and skilled artisans from all over the country have co-opted Spanish and American design language and turned it into their own. 
The purpose of these designs are not to be "good." These designs rather encourage individuals to investigate what they consider to be "successful" or "good" design, and consider how to appropriately design within a decolonial or post-colonial framework or system. 
Zine format, bound with metal clips. Each page printed at 11" x 17"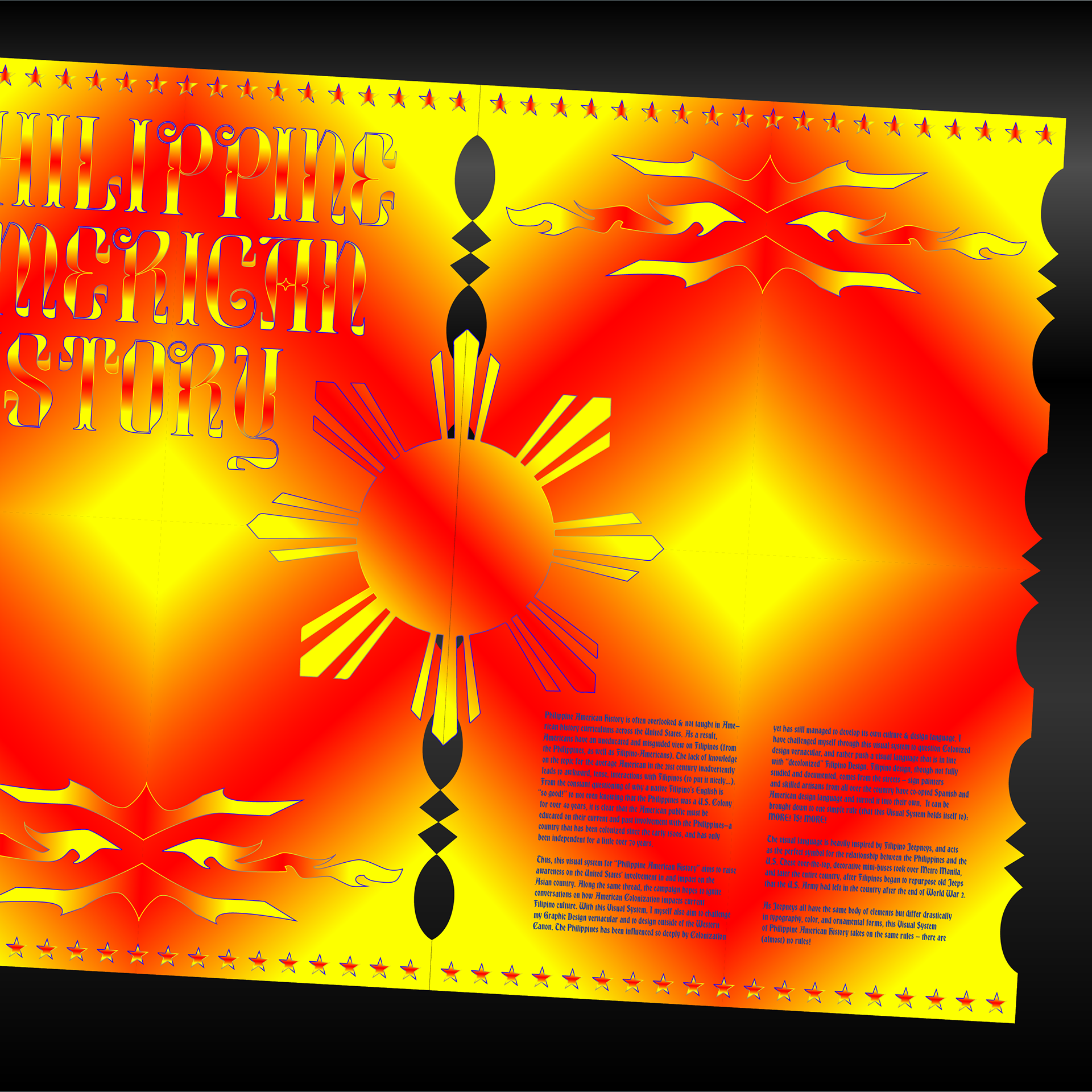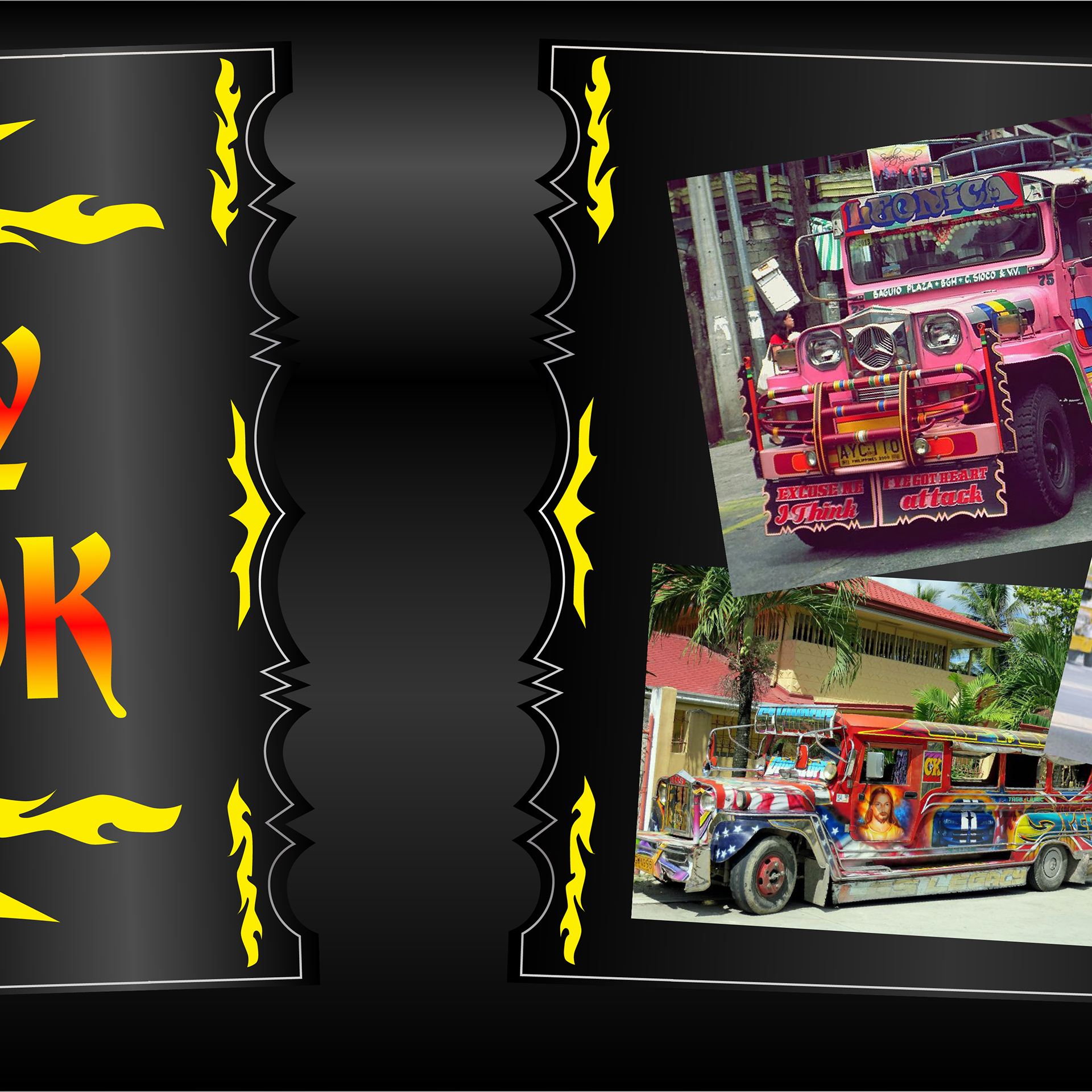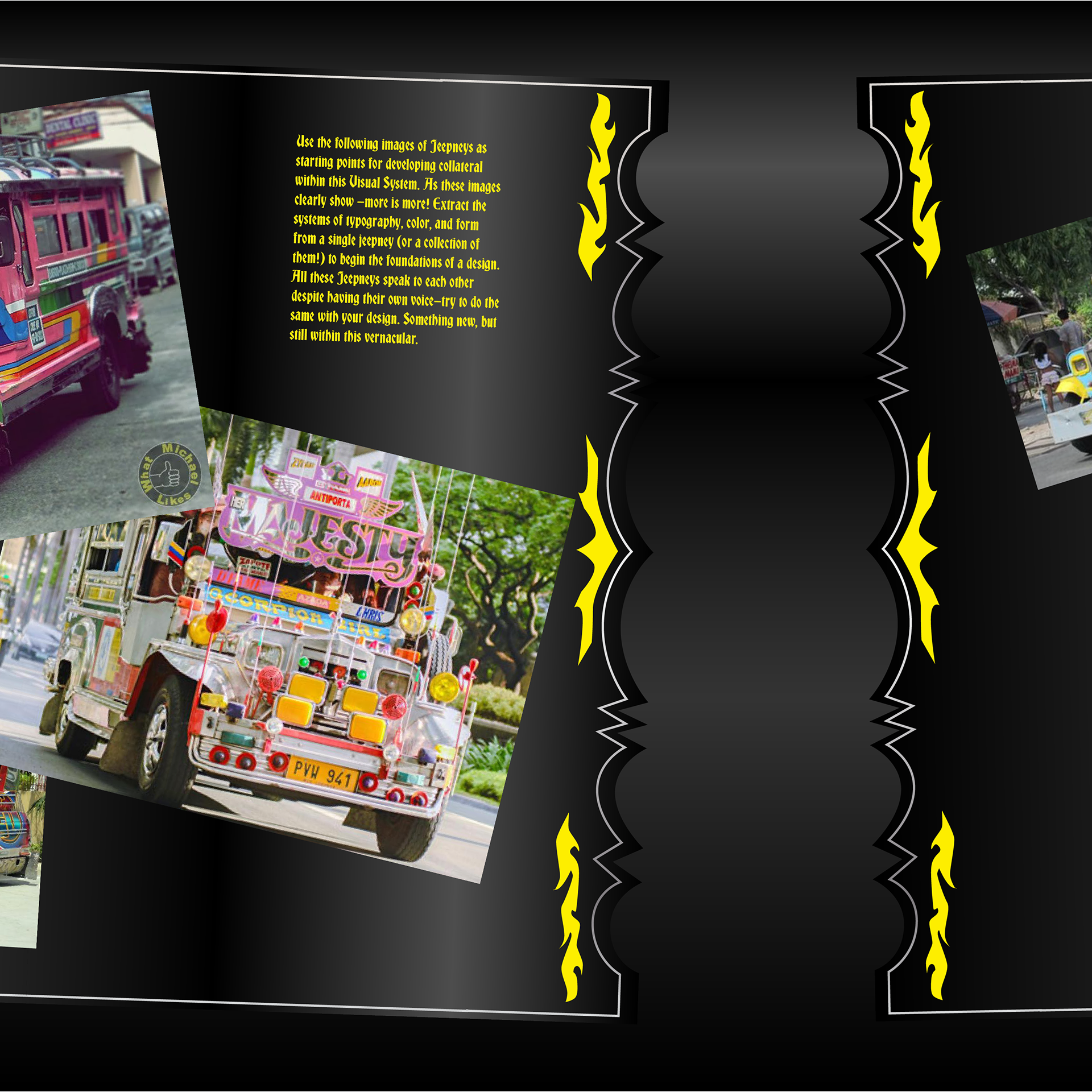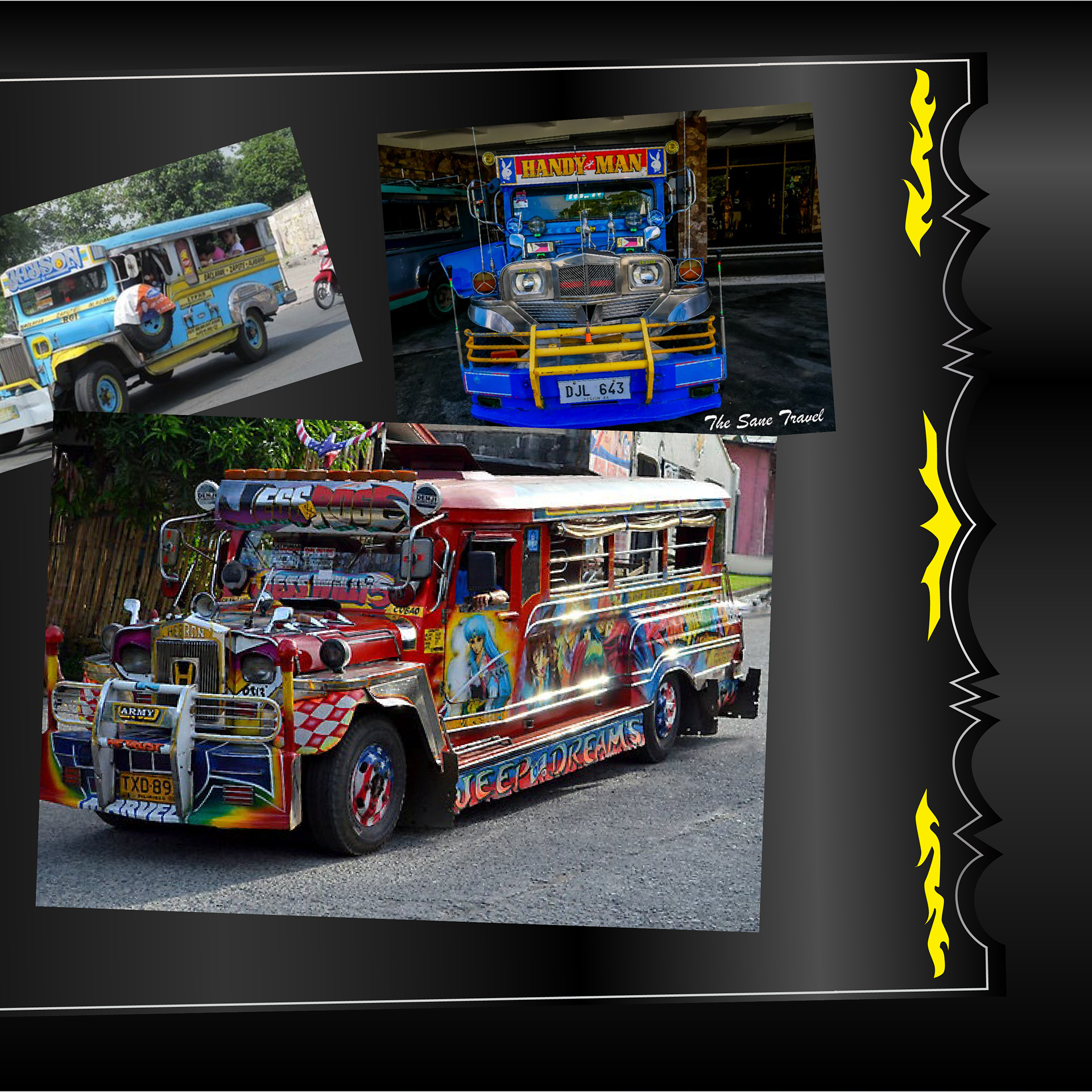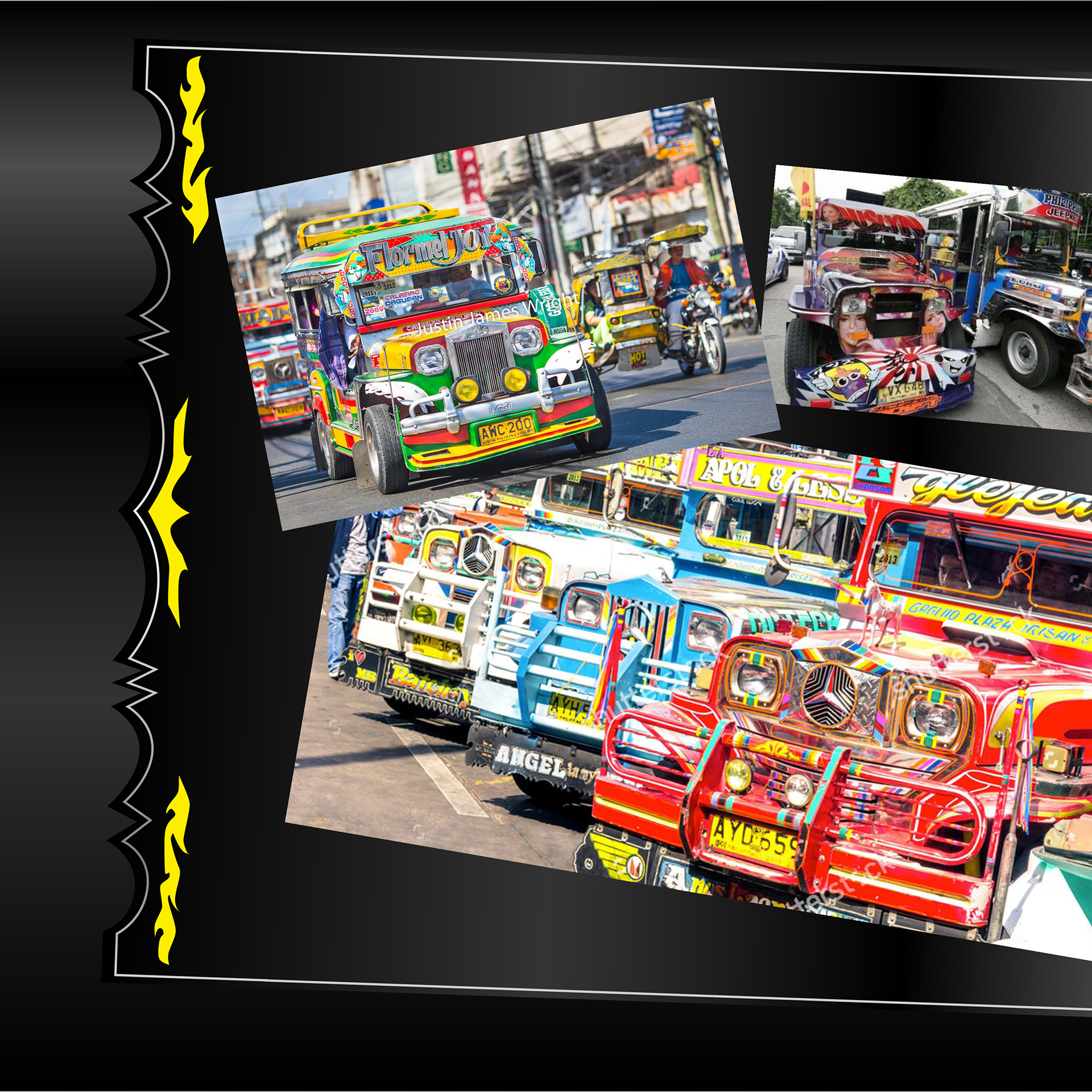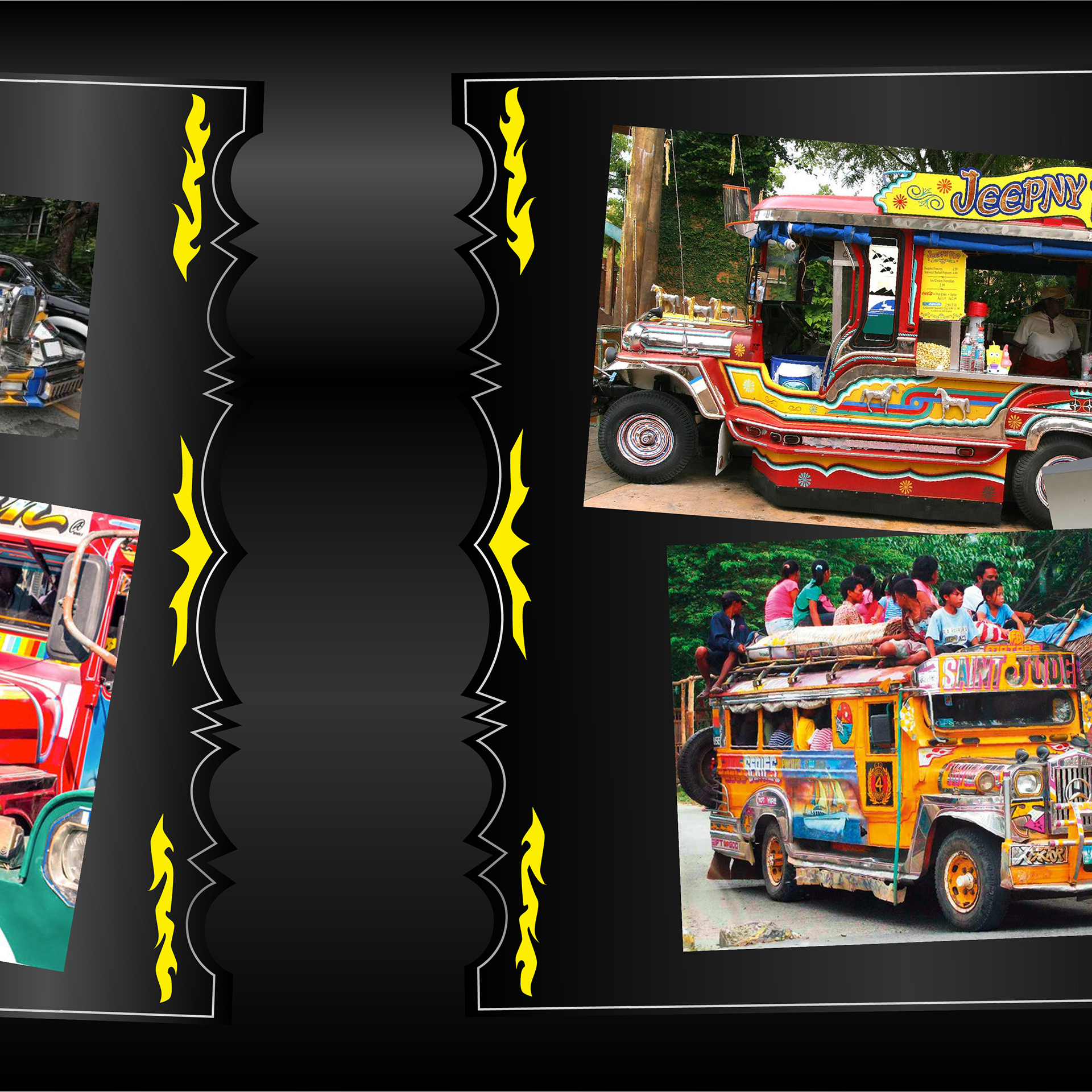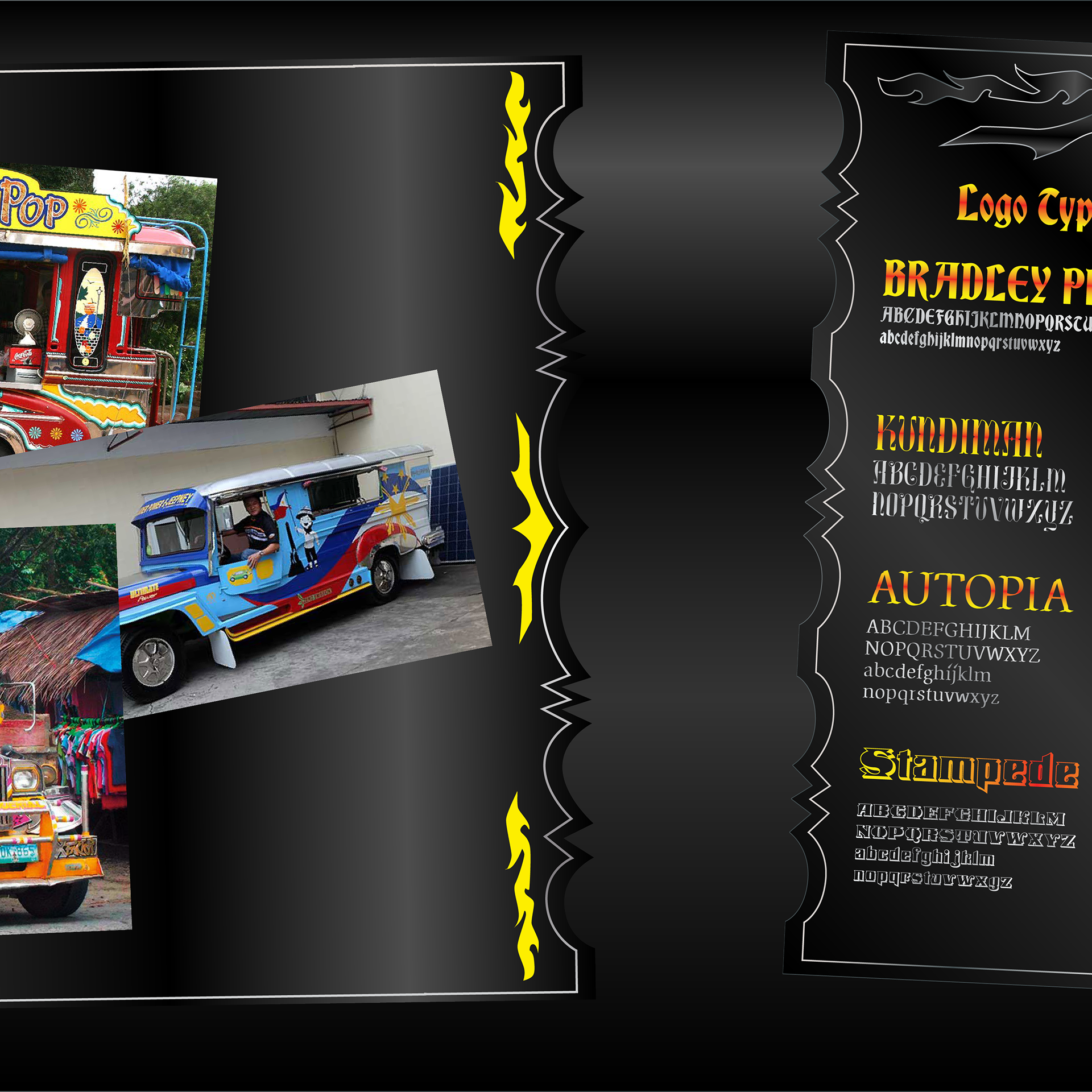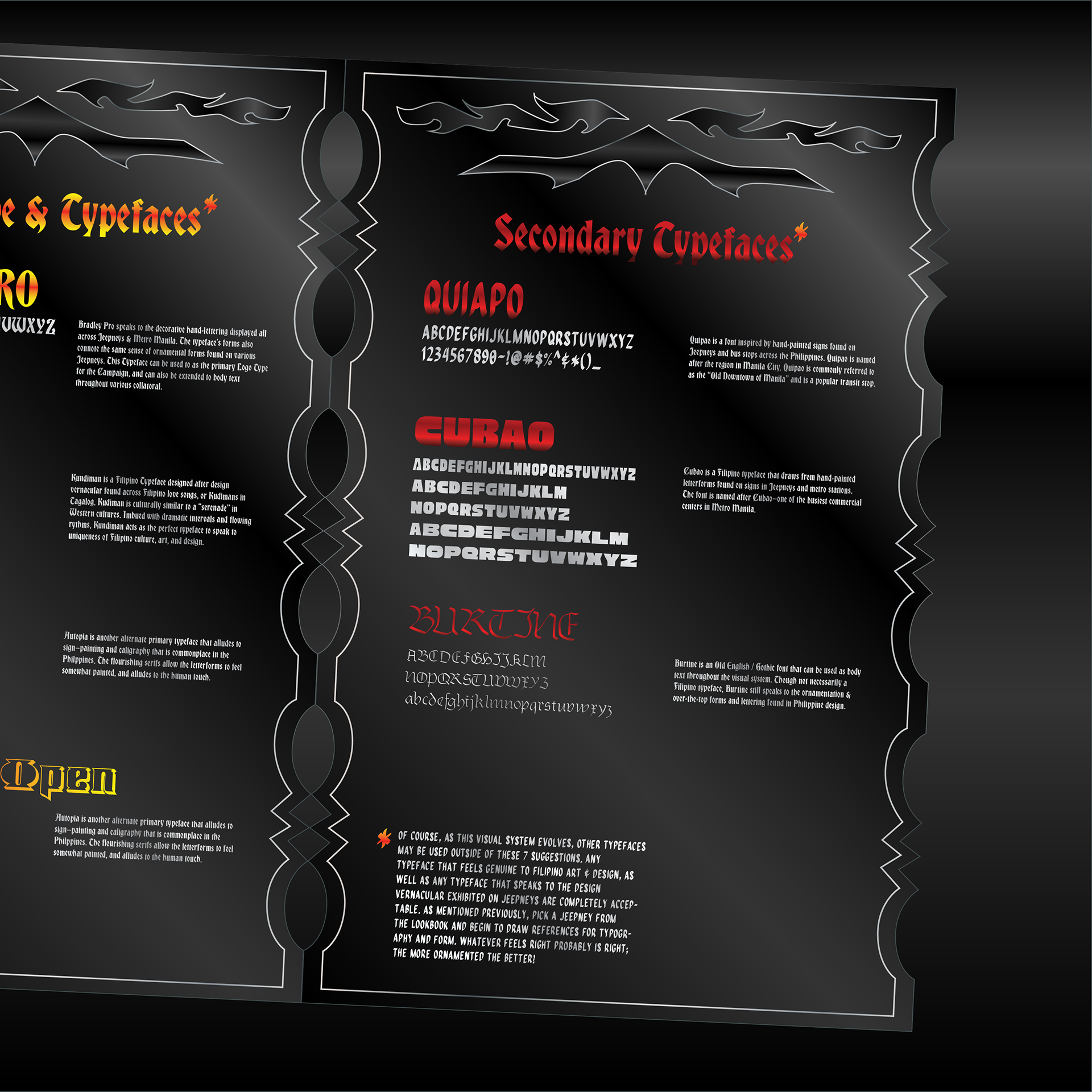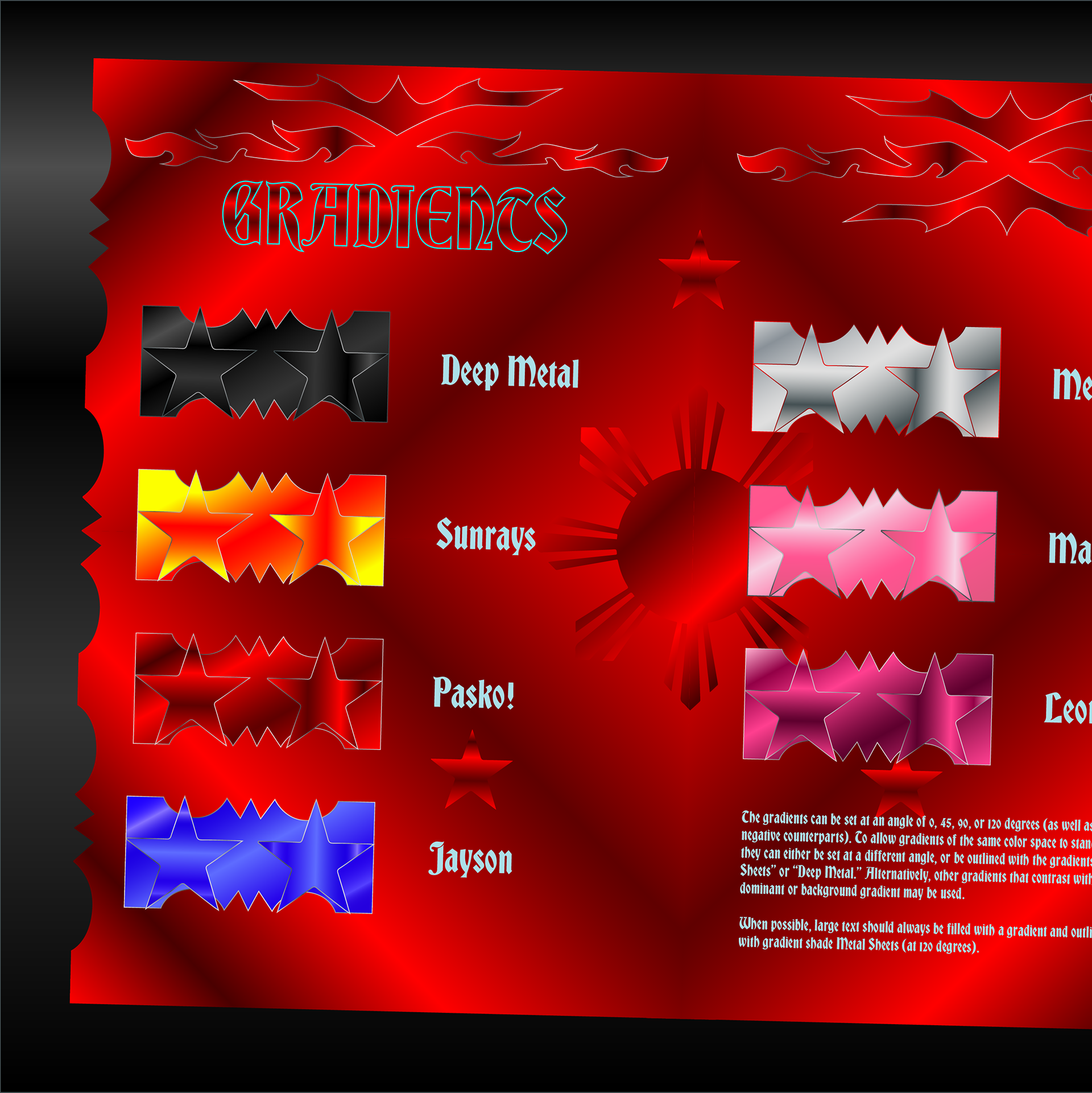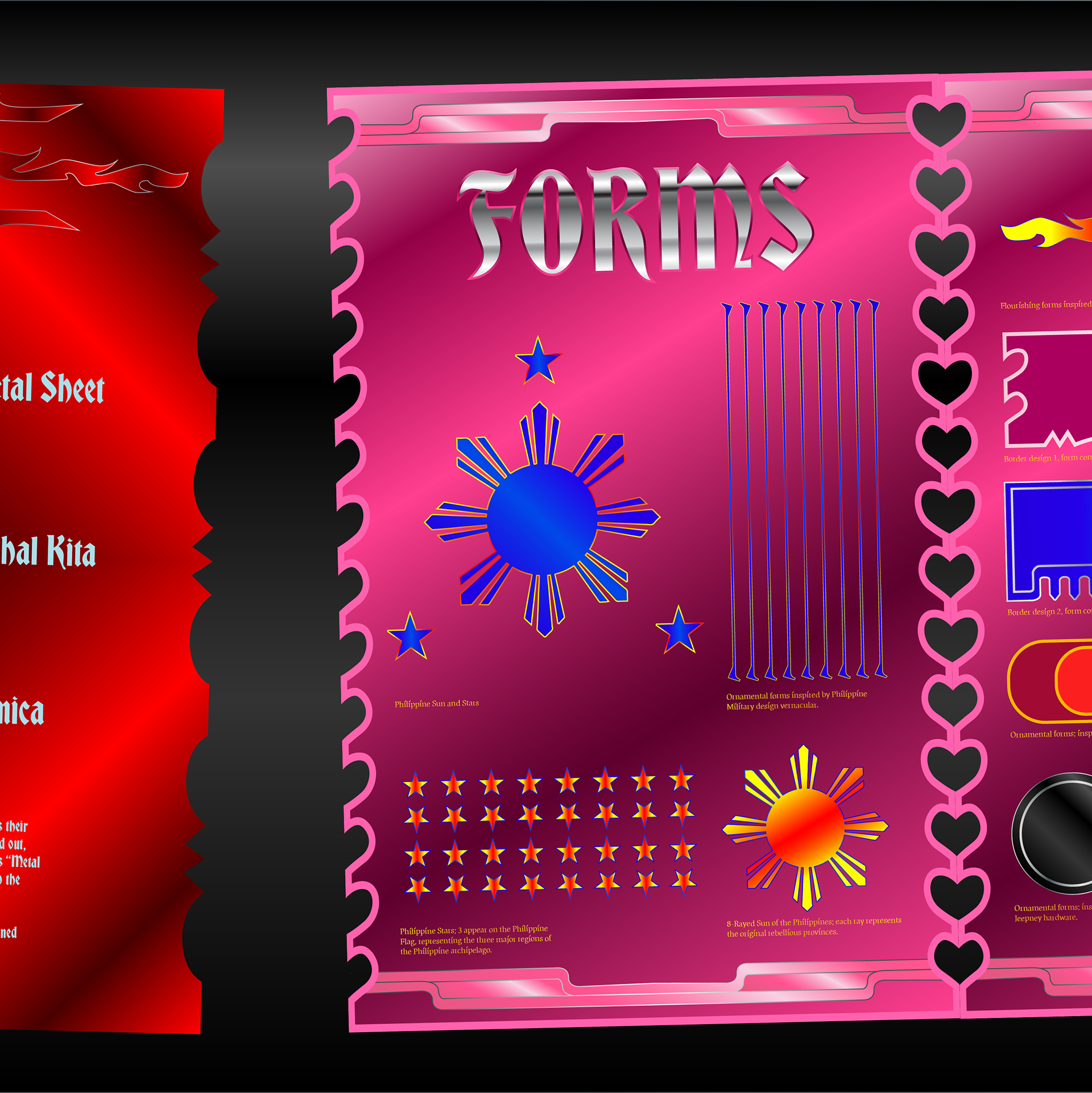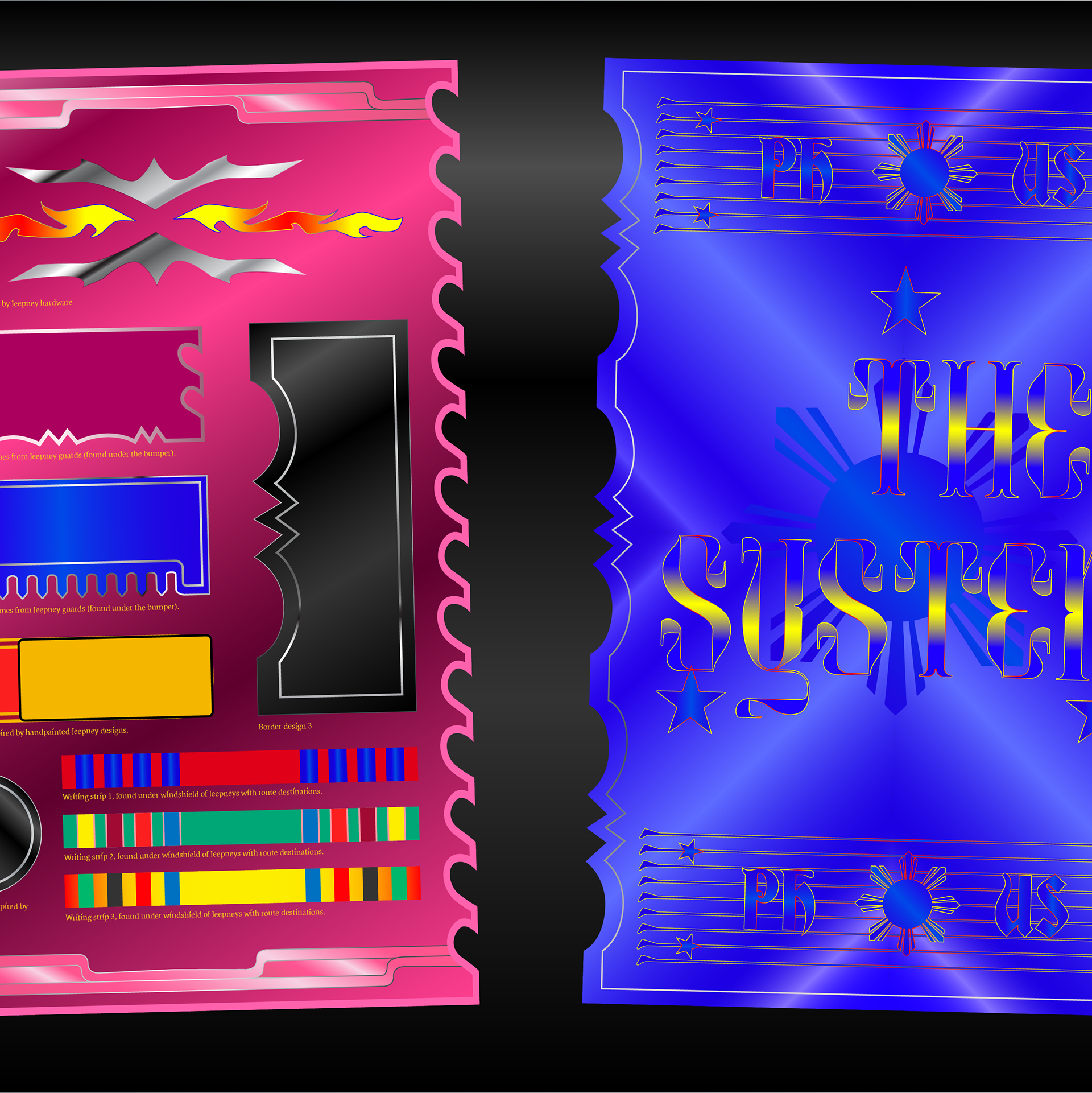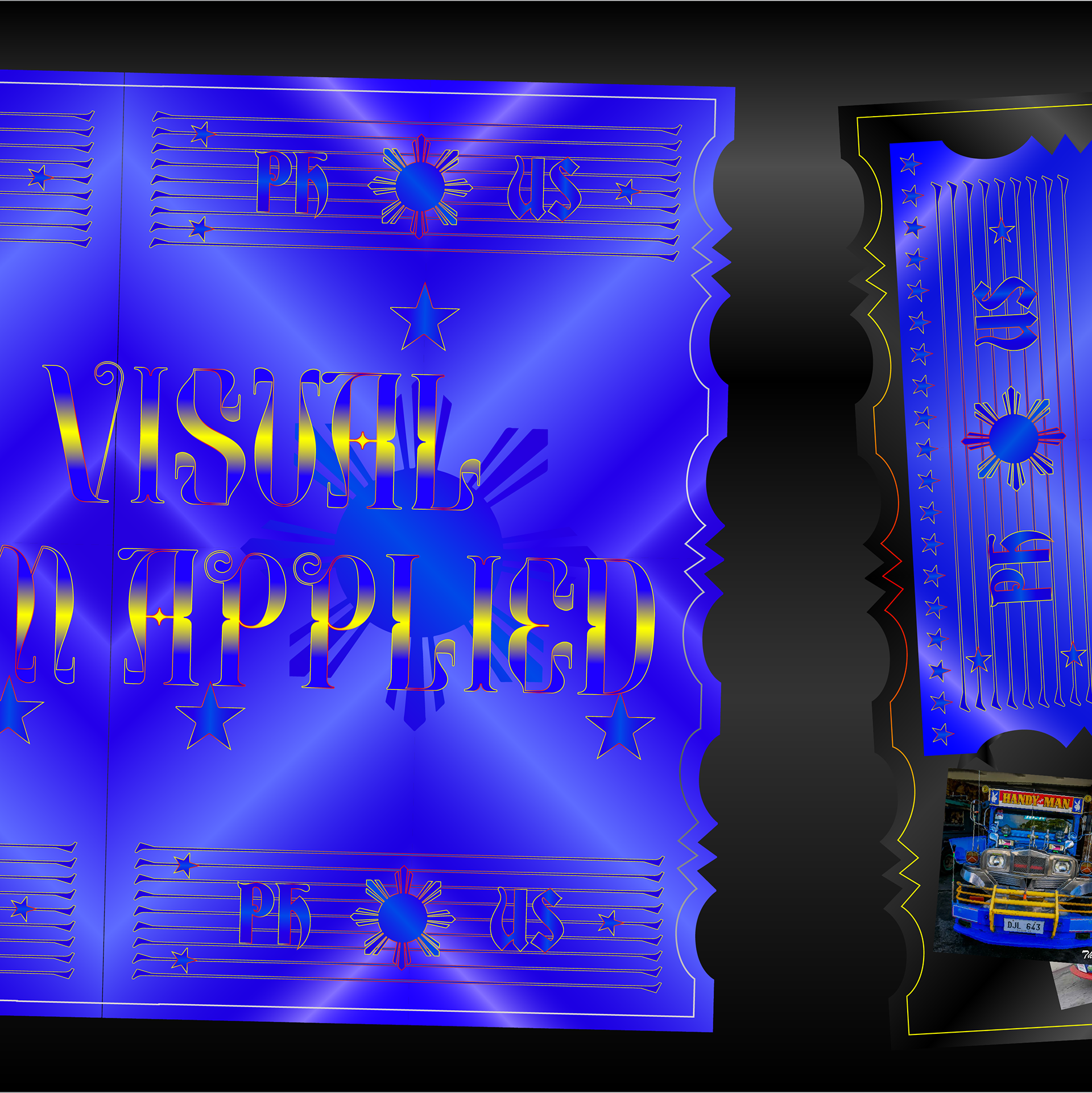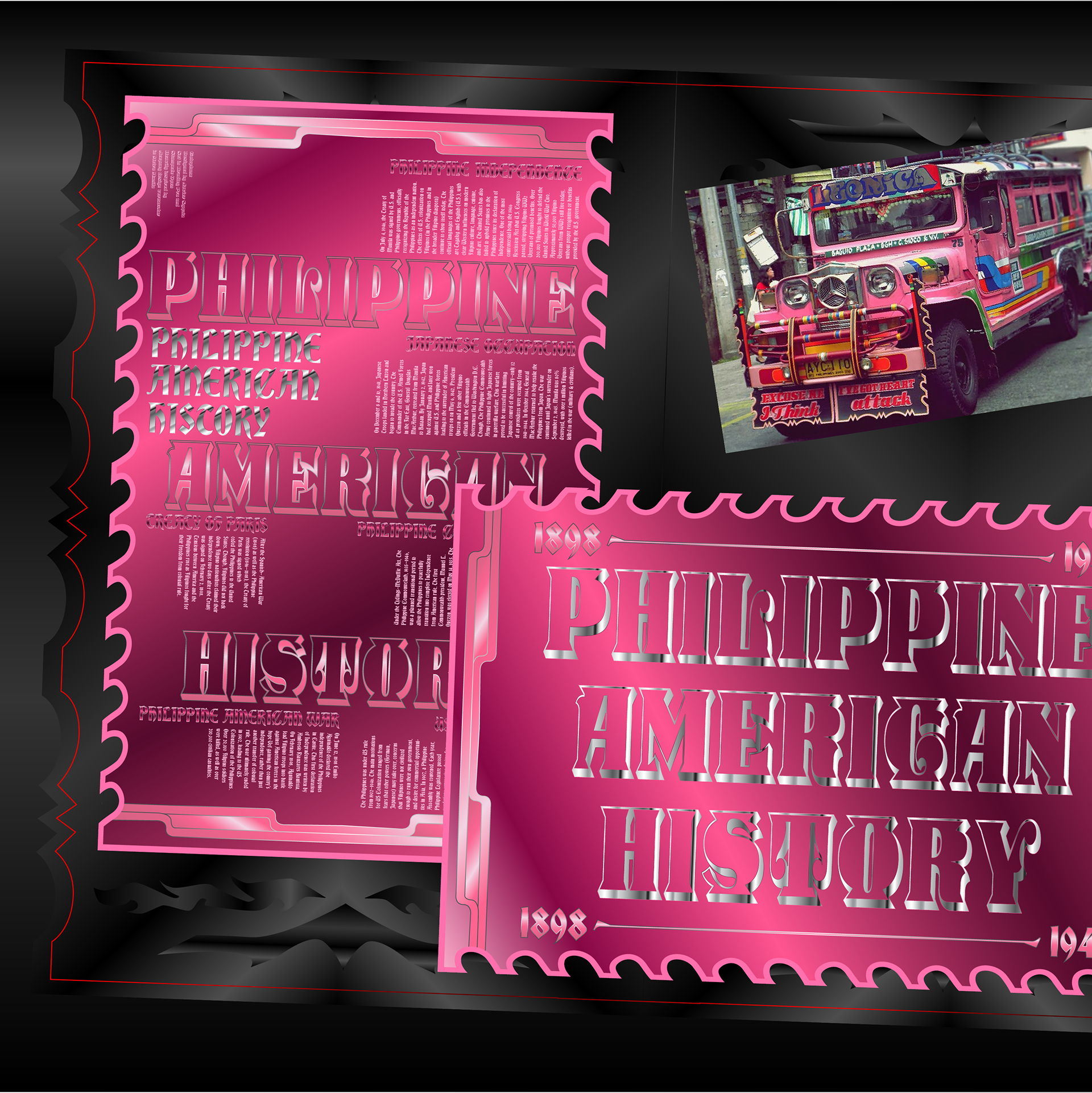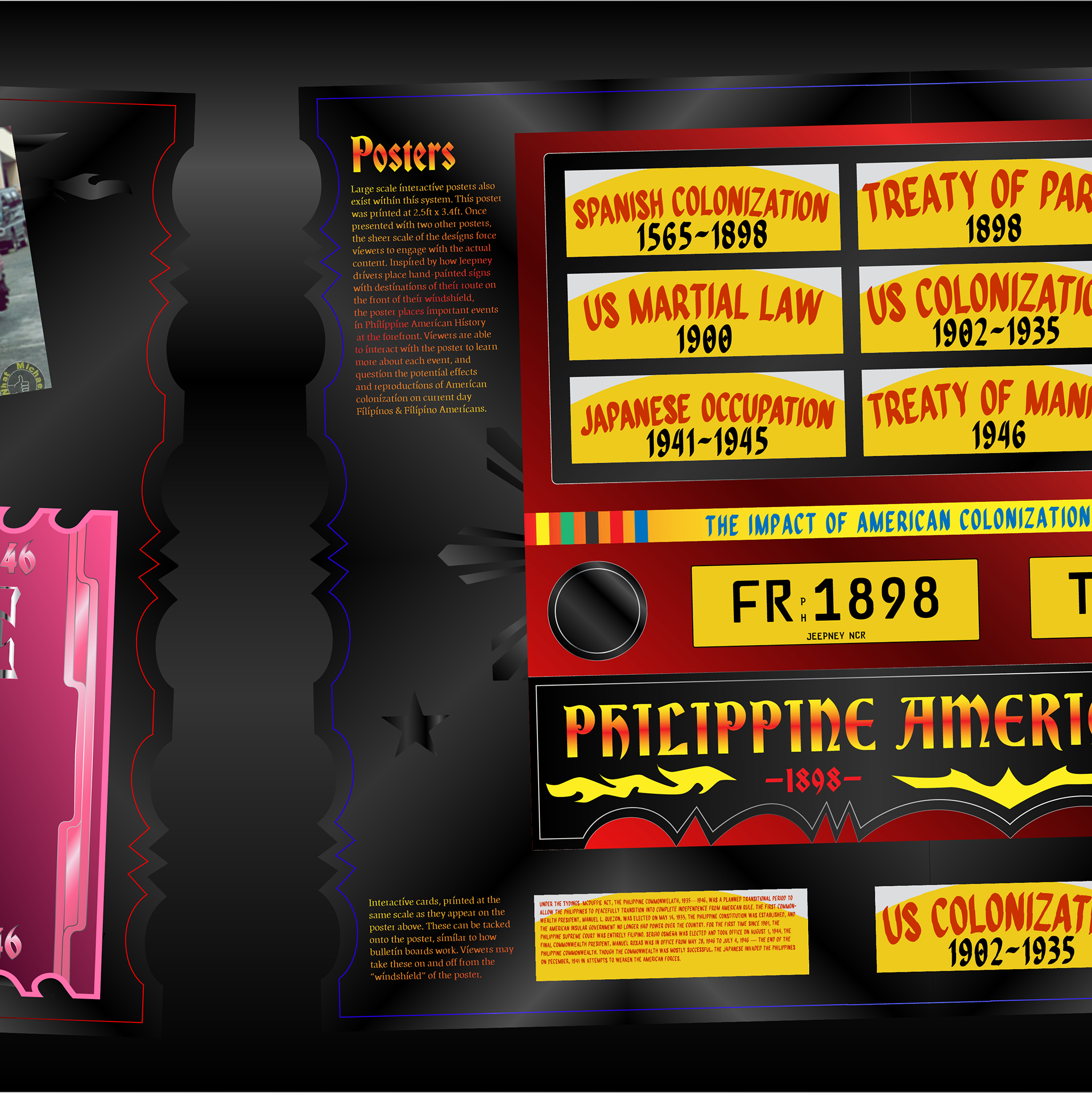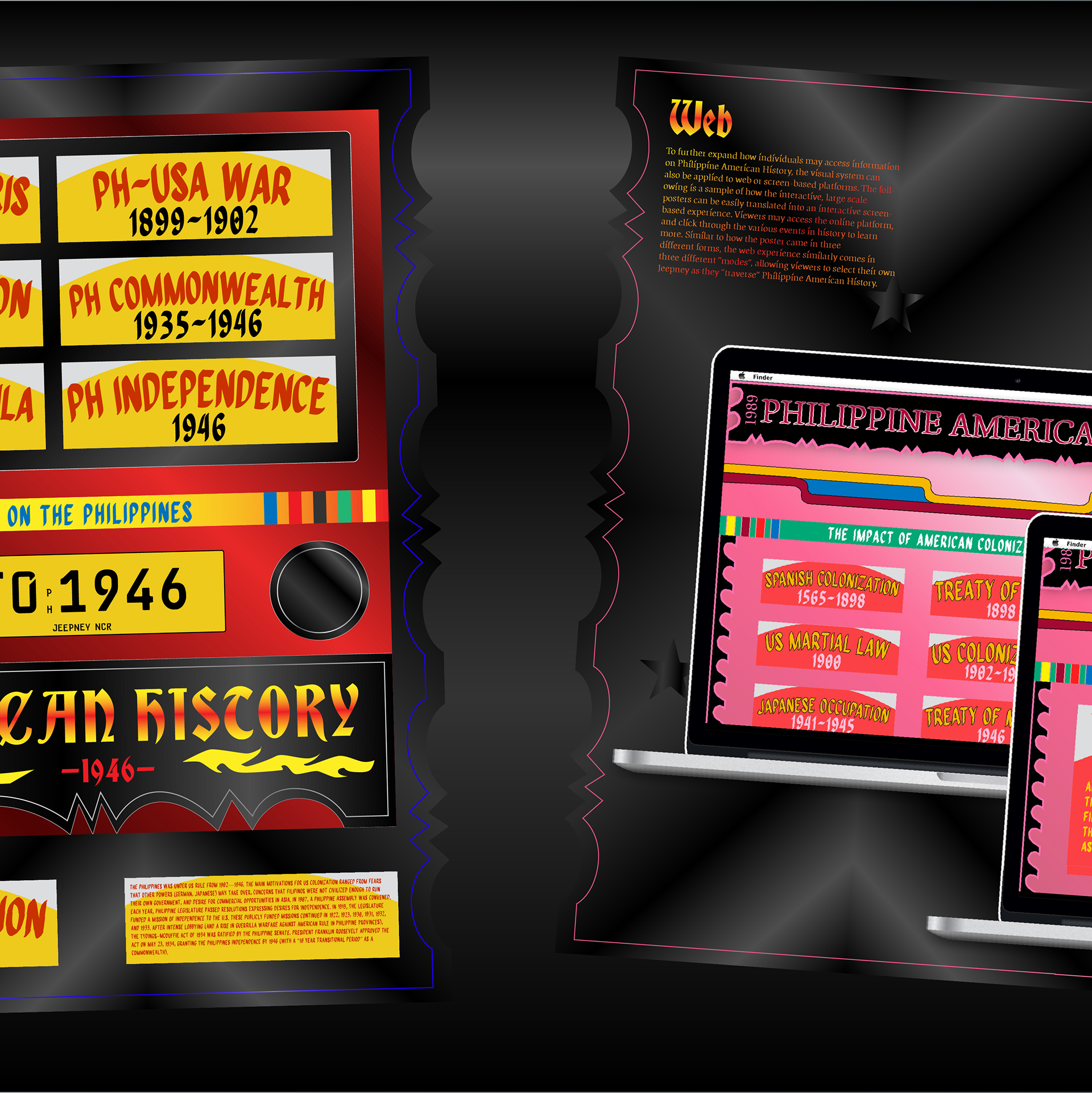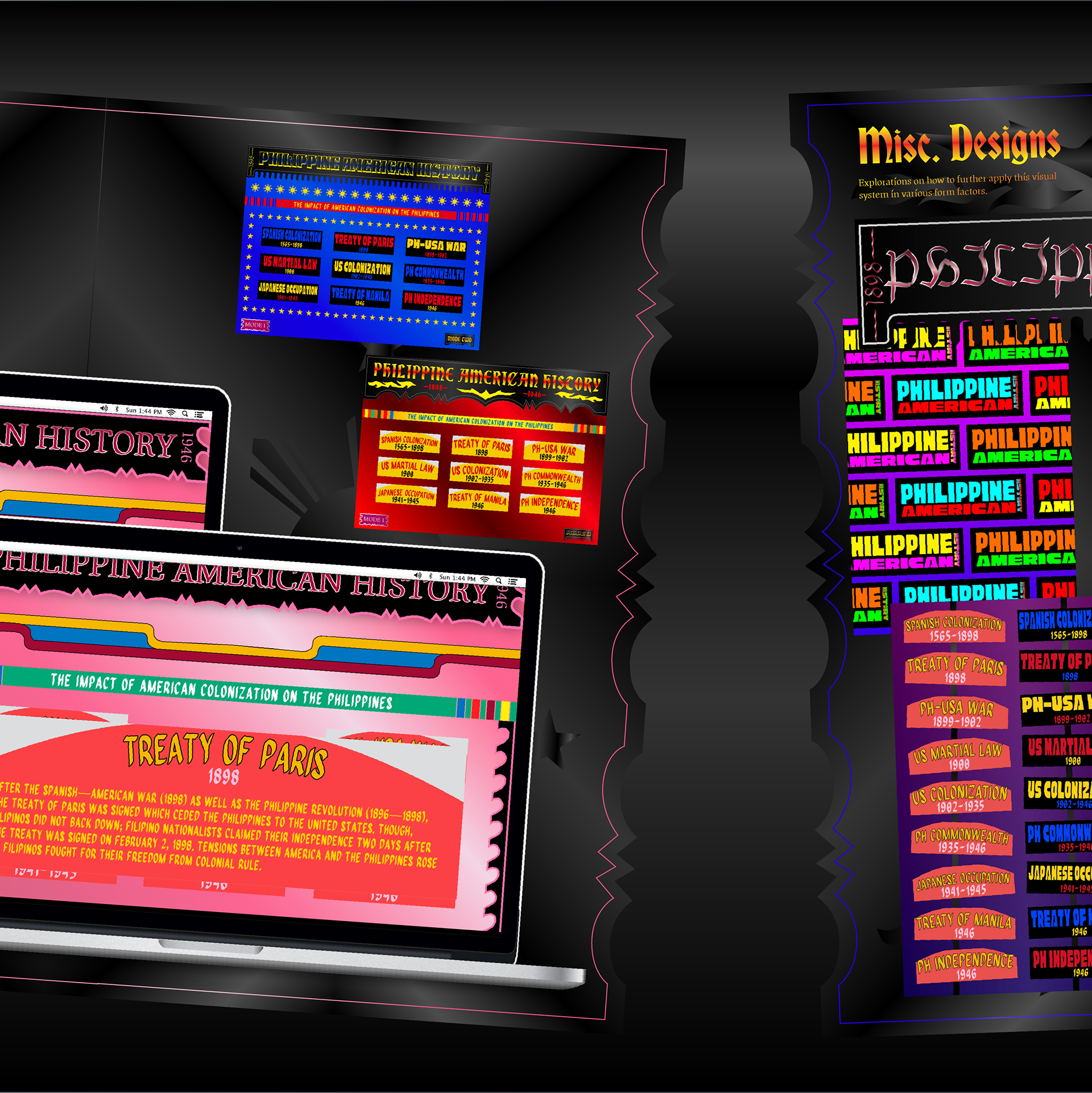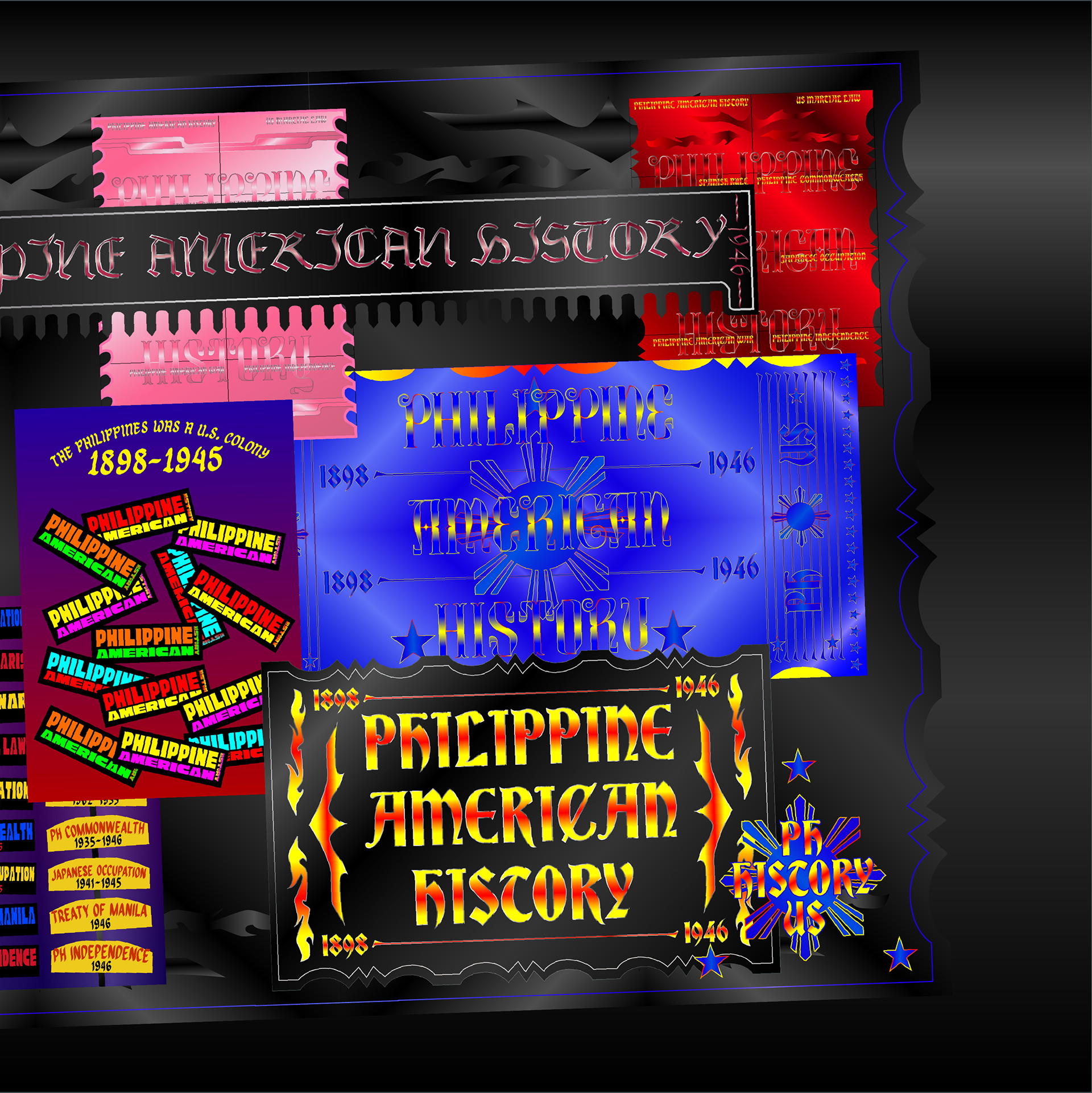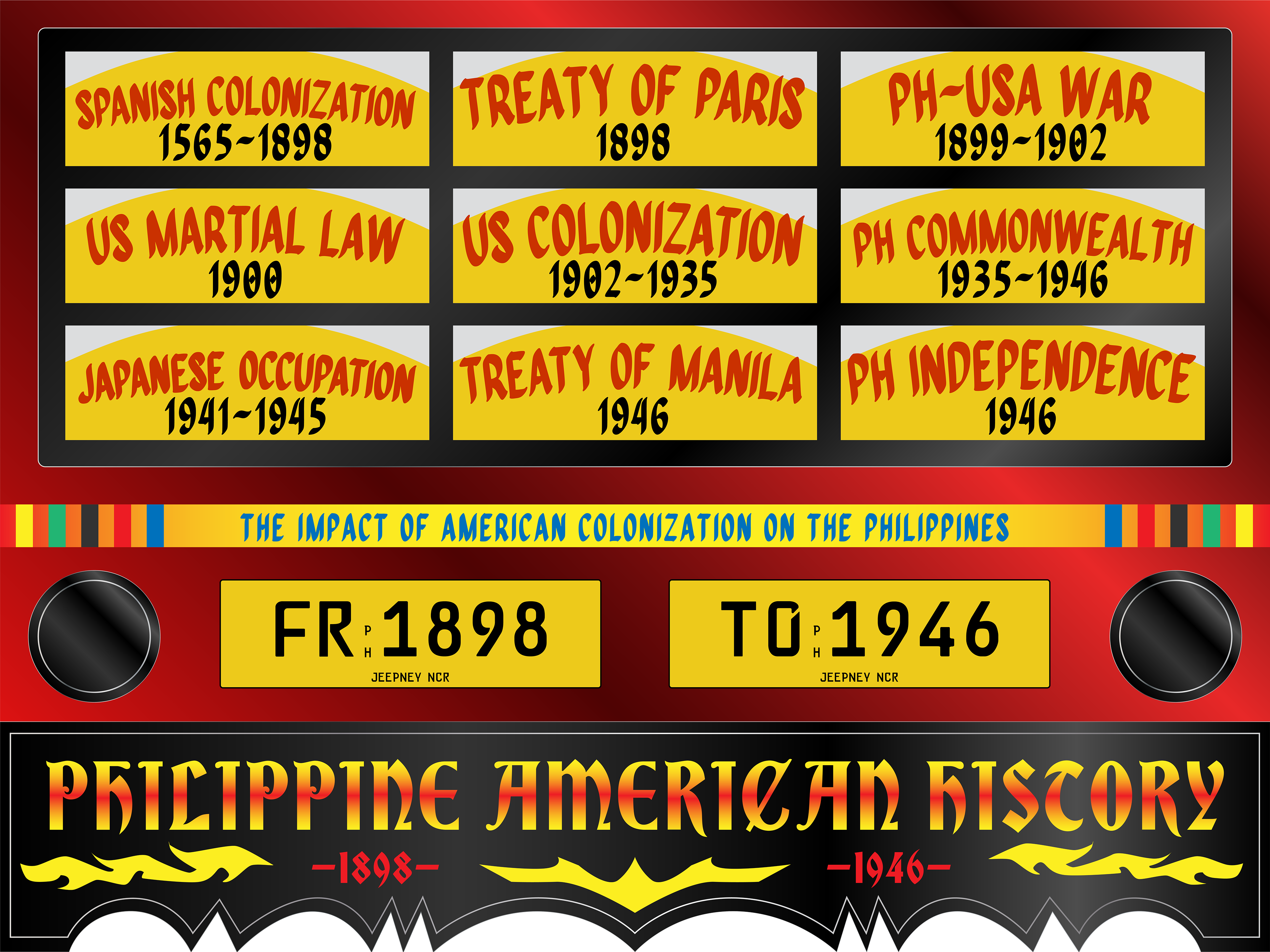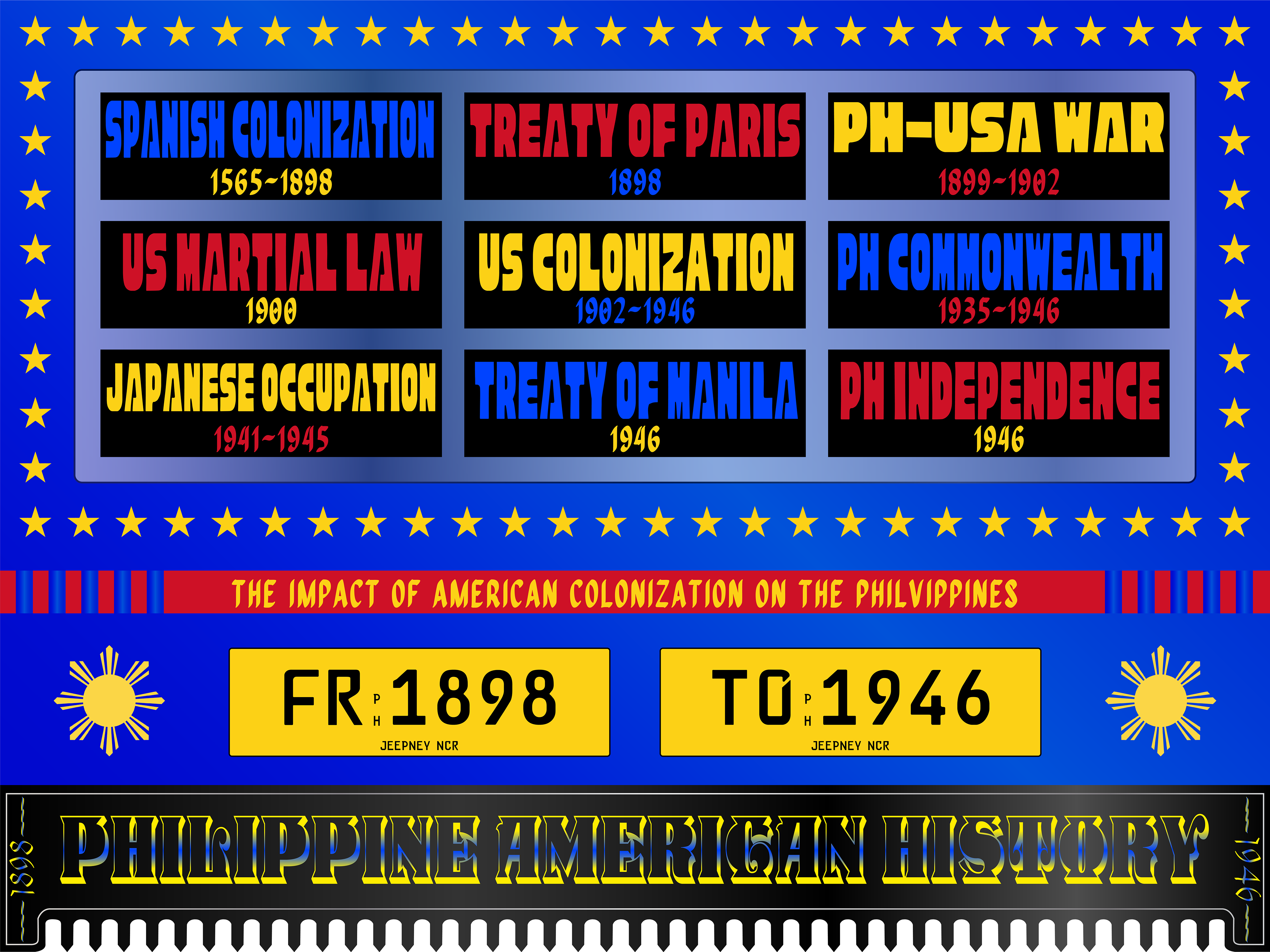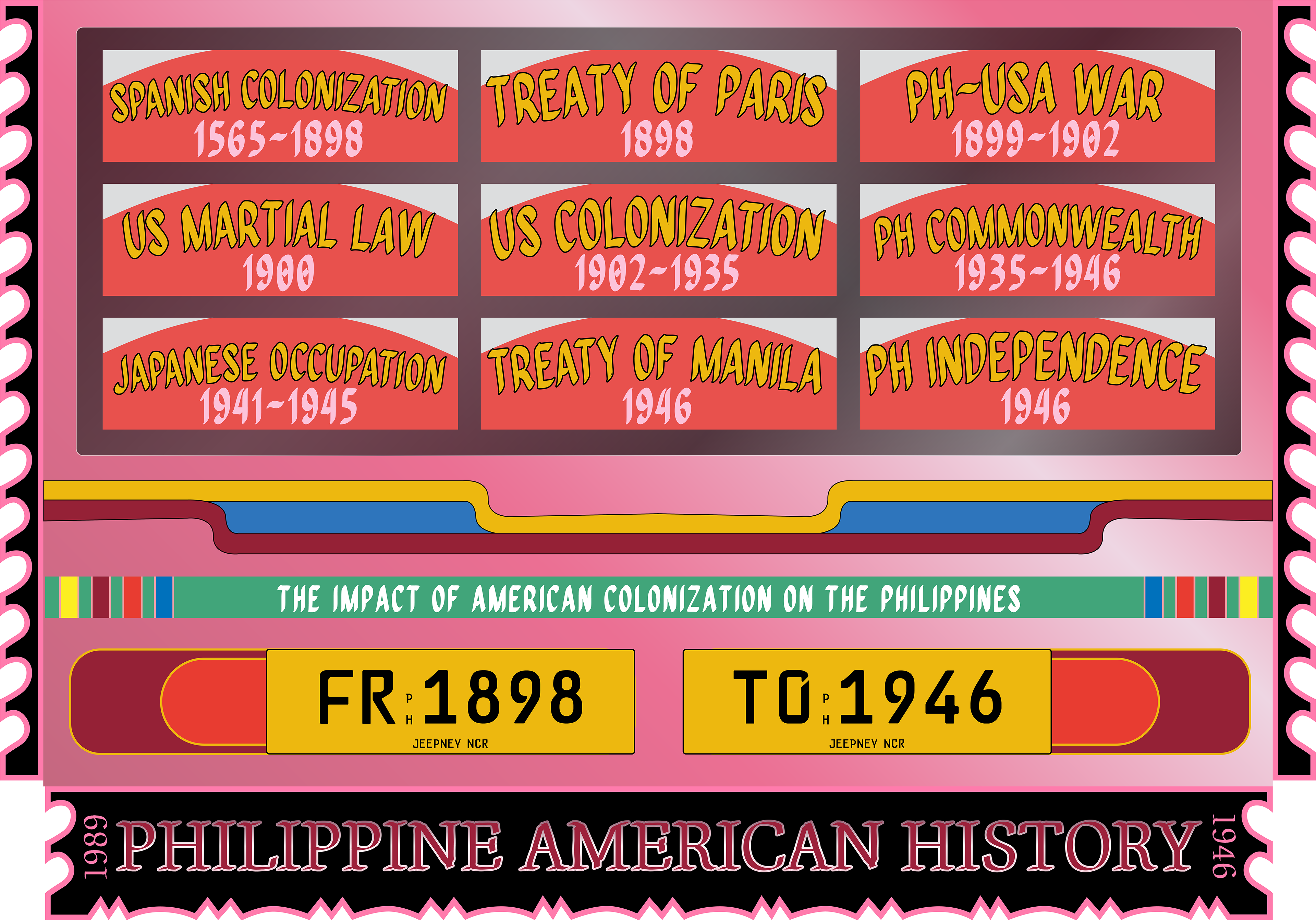 These large posters were also adapted to an interactive web page to allow more viewers to learn about Philippine-American History. 
The prototype can be viewed here.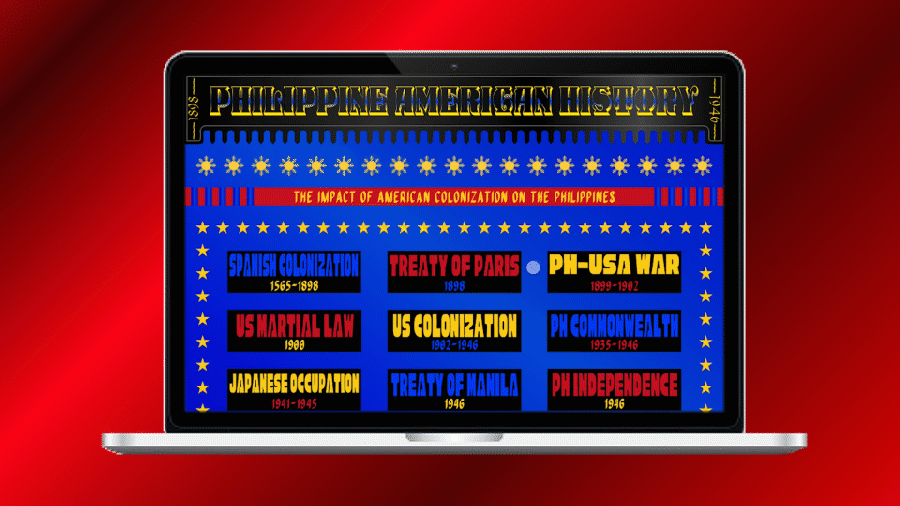 Front depicted vertically, back depicted horizontally. Zine folds out to reveal larger design on the back (see printed form below).