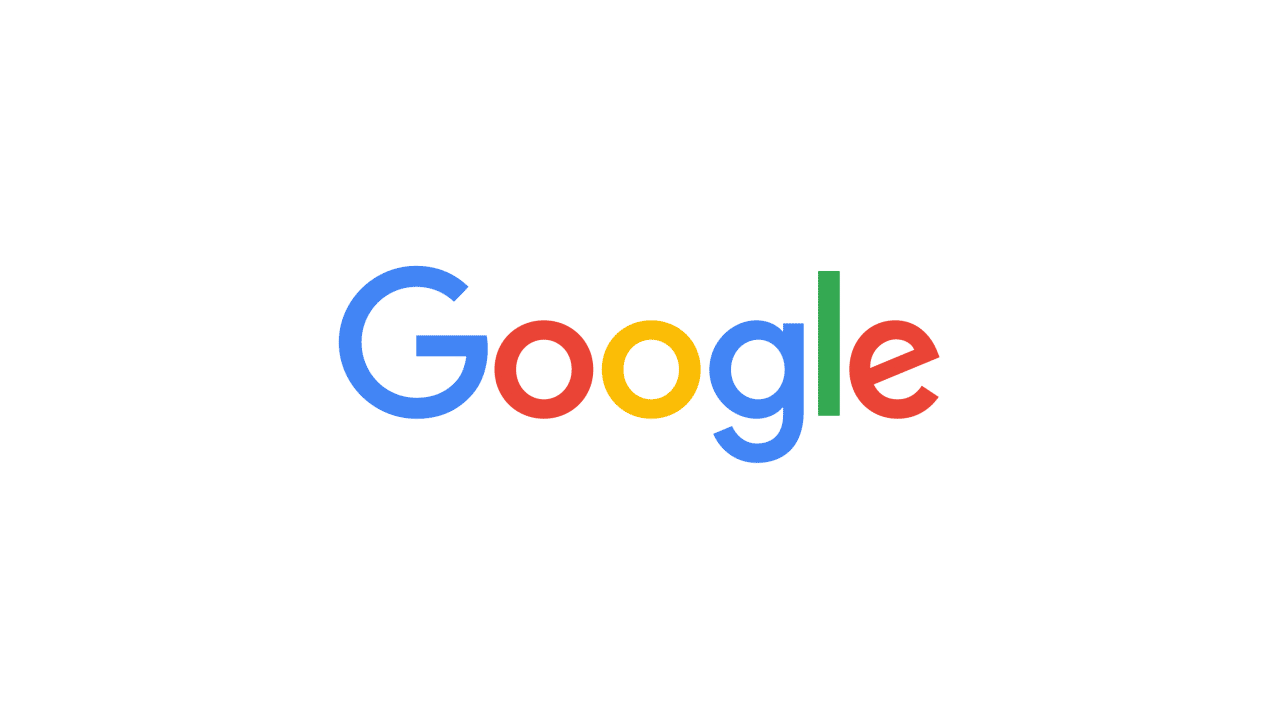 As an intern on Seed Studio, I focused on consolidating clock expression systems throughout the Google Hardware Ecosystem. Process included actively researching use cases across devices, evaluating and creating critical user journeys, and quickly ideating, iterating, and creating high fidelity prototypes for five different form factors. Worked through a speculative design lens to inform the future of Google Hardware Product user interfaces.
Seed Studio is a strategic design & innovation team working within Google Hardware Design, with a focus on ideating and informing the future of human-centered interfaces and technologies.
This work can be viewed over here! If you'd like to speak more with me about it or have access to the page, please contact me.  
​​​​​​​​​​​​​​
For now, please feel free to view my response to the Google Design Exercise that I completed as a part of my application to be UX Design Intern. 


Prompt: "Design an experience for students to discover orientation events and craft a visual system to accommodate different types of events: sports, music, visual arts, social groups, and volunteering events. Provide high-fidelity mocks for searching, browsing, and viewing the details for these different events."
Designing an Experience & Visual System For Students to Discover Orientation Events.
The following is a fictional application for incoming students in the Brown|RISD Dual Degree Program. I chose this program in particular as I am an an active community member and would love to implement this in one way or another in the future. Further, because the program is only on its 11th year, it is still finding its way in terms of its visual identity and how students are able to navigate the two campuses (Brown University and the Rhode Island School of Design).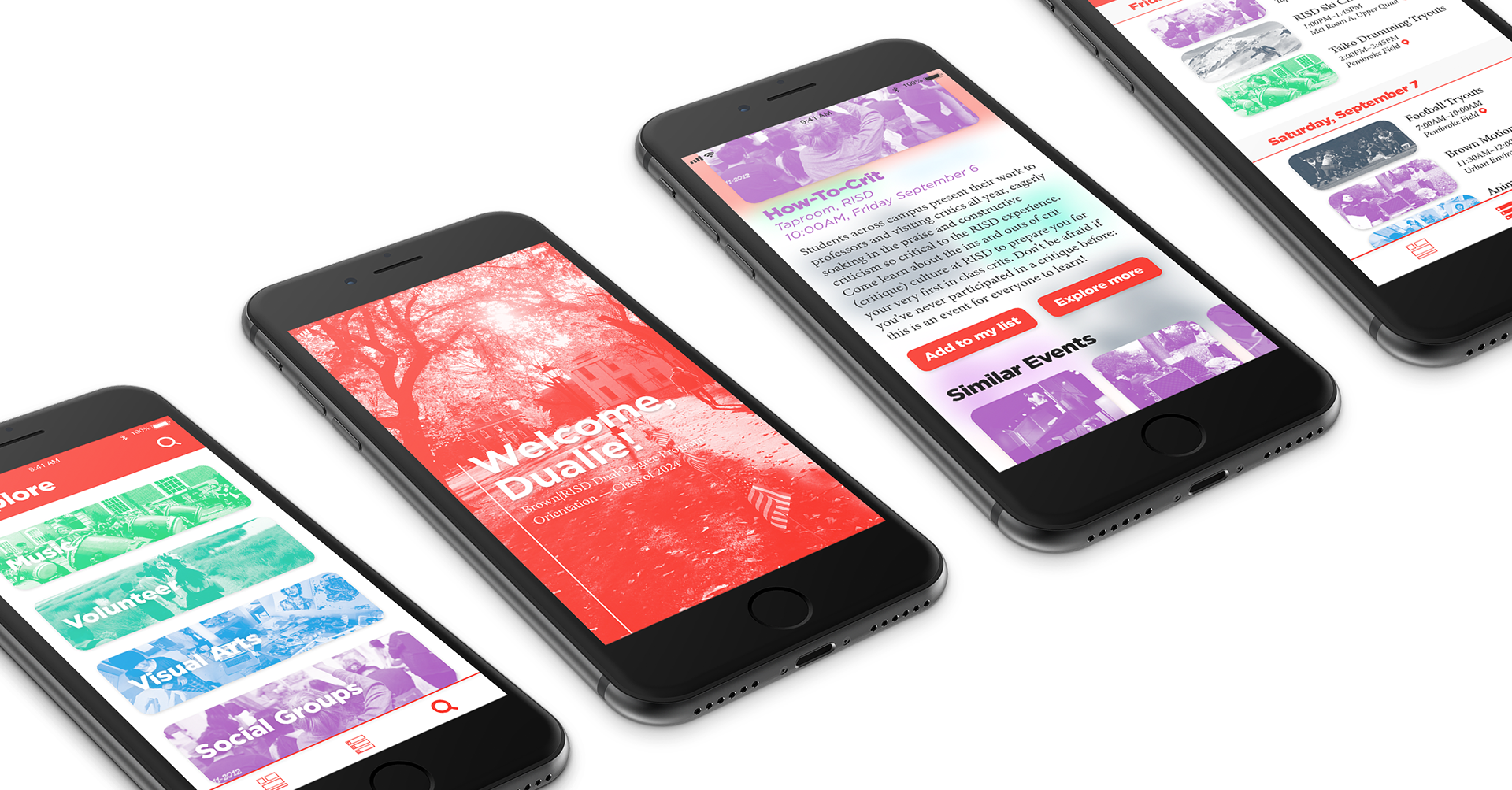 Research
The Experience
I began this exercise by conducting quick interviews with individuals who have recently gone through orientation. Below are some key insights from the interviews. 
From the interviews, I gained enough insight to create the following goals for the application: 
- Design a mobile application with all the orientation events available — most students now own mobile phones and find it inconvenient to bring around a printed orientation packet. 
- Create a way for students to easily navigate through the plethora of events available to them. 
- Implement Google Maps into the application to increase ease in navigation.
- Add a social aspect to the program to help students meet new people. 
The Visual System
As the Dual Degree Program is an intersection between two institutions with drastically different brand identities, I decided to evaluate how the two could be combined for the mobile application. After looking through the branding guidelines of both Brown and RISD, I decided to use
Gotham
as the primary typeface, taken from RISD, and
Minion 3
as the secondary typeface, taken from Brown.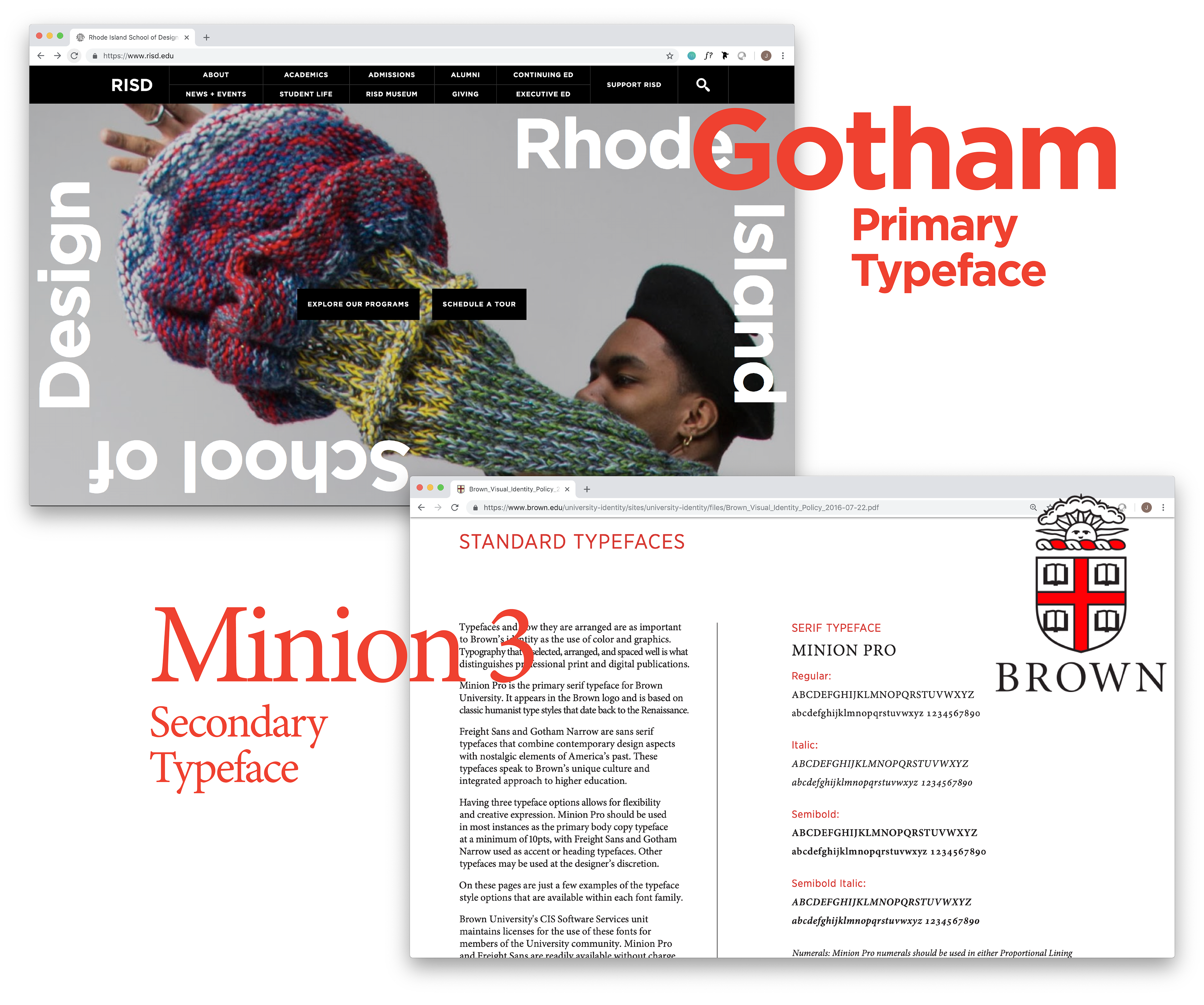 In terms of colors & supporting visuals, I decided to stick with a slightly altered version of Brown's color guide for Primary and Secondary colors. To keep everything within the application tied together and simplified, I applied a duotone effect to all images.
On-boarding
To address the issue of it being difficult to pick between several available events, I crafted the following on-boarding experience when signing into the mobile application. 
Seen in the high-fidelity mock above, the on-boarding experience involves asking students simple questions about their interests. The answers are then used to create a tailored list of orientation events available to them. This helps students narrow down which events to attend, especially if the list is overwhelming. 
Explore & Search
After going through on-boarding, students are now able to "Explore" all the available events. Each category has been labeled with a respective color. 
The student is able to switch from category to category by scrolling on top or selecting one from the initial menu. To further promote events that may be of interest to the student, a "Similar Events" carousel is available at the bottom of each event page. Students may seamlessly scroll through different events and add all those of interest to "My List." I kept the Search system relatively simple; like most applications, students can search for any events or type keywords. 
My List
Once a student has finished creating their own orientation event, they are able to view their schedule under the "My List" section.
As numerous students mentioned getting lost during orientation, the application has been linked to Google Maps and will direct students to the correct location for each event. "My List" can be accessed by pressing its corresponding icon in the center of navigation bar at the bottom of the application.
Social
Finally, a handful of interviewed students mentioned that they chose events based on the decisions of their friends. To make this process easier, I created the "Social" part of the application. Students can add their friends to see which events they will be attending and which events are the most popular.
Overall Experience — Recap
The mobile application has four main aspects to it: On-boarding, Explore, My List, and Social. Together, an experience is created for students to easily discover orientation events that are directly related to their interests, which is further guided by the application's strong visual system and continuity.